Can I buy a car if my licence has expired?
Posted in: New car launch News | Back to blog index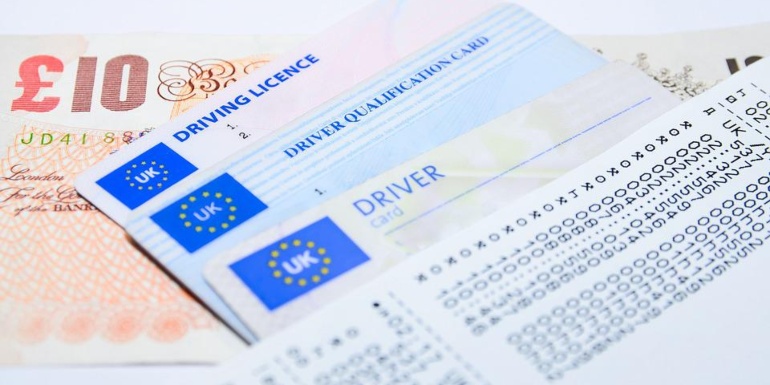 Driving without a valid licence
In England, Wales and Northern Ireland, driving licences are issued by the Driver and Vehicle Licensing Agency (DVLA) in Swansea. Driving licences are issued to people who are over 17 years old who have passed the required tests. The driving licence validation period is 10 years, and all driving licences must be renewed on time.
Before your driving licence expires, the DVLA will send you a reminder asking you to renew. If you do not renew your licence within the given time frame you will have to retake the theory test and practical test if required. It is illegal to drive if your driving licence has expired, so it is important to know when your expiry date is.
If your driver's licence has expired, you will not be able to use it to buy a car from a reputable dealer. You could buy a car from private parties, but you will still need to provide them with a copy of your driver's licence. To buy a car from us here at Coast2Coast, you will need a valid driving licence.
If you buy a car, it will be illegal to drive it without a valid licence and can result in a fine of up to £1,000, plus you could receive between three and six penalty points on your licence and your new car could also be seized.
Renewing your licence
Renewing your driving licence is free unless you have been disqualified. The costs are:
Renewing after the stated 10-year period: FREE
Renewing a licence at aged 70 (or over): FREE
Renewing a licence for medical condition reasons: FREE
Renewing a medical short-period licence: FREE
Renewal after being disqualified from driving for drink driving offences: £90
Renewal after disqualification: £65
Renewal after revocation (under the New Drivers Act): £50
To renew the photo on your licence outside of the 10 years: £20
You can find everything you need to know about renewals on the Government Website. There is still the option of applying by post for returning forms from the DVLA form ordering service or from certain Post Office branches. Note that you can choose to update your photo licence online sooner than 10 years if your appearance changes significantly.
For your renewal application, you will need your passport number, driving licence (if you do not have your licence you must state why) and a payment method such as a debit or credit card. Once your online application has been submitted, your new licence should be issued in approximately a week, so it is not long to wait. Note this is substantially longer if applied by paper and post.
What Coast2Coast can do for you
If you are looking to buy a new car, then look no further. Since starting out in 1999, Coast2Coast have built an enviable reputation for being able to provide good deals on brand new cars. We offer a full range of car finance offers including PCP deals and more. Throughout the transaction we will be available to provide help and advice where needed on the personal offers available to you. We welcome both private and business customers and can offer part exchange too.
If you are looking for lease deals, look no further. Here at Coast2Coast, we offer various car leasing deals including Personal Contract Hire. Whether you are looking for a business or personal lease deals, there will be vehicles and offers available to you that will help you find the best deals to fit your requirements. Some contracts may be subject to excess mileage and annual mileage conditions.
Credit brokers will offer finance deal consumer credit from a panel of lenders who have registered offices in England and will be authorised and regulated by the Financial Conduct Authority. Terms and conditions will apply, and all offers will be subject to status. Monthly payments will need to be made on all contracts for the length of the agreement, and the vehicle may need to be returned on final payment depending on type of contract.