Can you put a private plate on a lease car?
Posted in: News | Back to blog index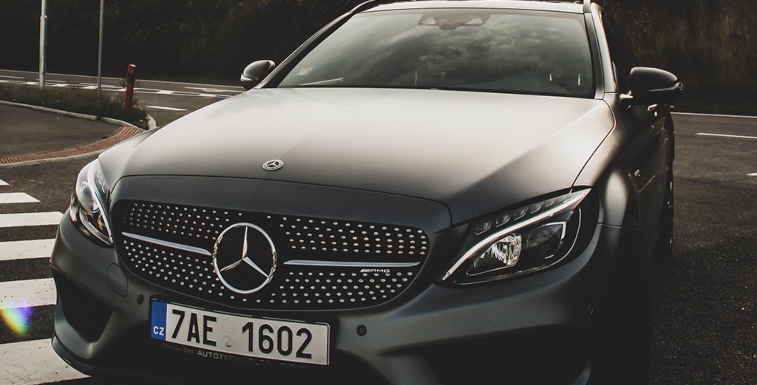 How to register a private plate on your lease car
Yes, you can put a private plate on a lease car, but because the car is not owned by you, you will need prior permission. This is easy to obtain and is happening more and more as private number plates are becoming more popular for leased vehicles. However, the process of putting a personalised car plate on a leased car is slightly different from non-leased cars.
A personalised plate, otherwise known as a cherished plate, is a vehicle registration number that is chosen and created by you.
Once the finance company or lease company, as the registered keeper of the vehicle, have agreed that you can change the number plates on the car, you will need to complete some documentation and send it off to them.
If you have bought new personalised number plates that haven't been used before or registered to any other car, you should fill out a V750. If your cherished plate has been registered previously to another car and is on retention, you'll need to fill out either a V317, or a V778.
Because the car belongs to the finance or lease provider, you'll need to also fill in a V750 or V778 to add/change the 'Nominee' on the form to the company, which you can do online or
by post. This means that another person/company is entitled to use the DVLA (Driver and Vehicle Licensing Agency) registration.
If you are looking for a lease deal, you can apply for finance or request a free car leasing quote on the Coast to Coast website.
The company may require an administration fee to process your paperwork, usually between £25 and £100. Once this has been paid, your finance provider will send the documents over to the DVLA for them to process the paperwork.
Once the DVLA have assigned the new registration number to your vehicle, they will send your paperwork back to you. It is only at this point that you can fit your plate into your leased vehicle. If you put a private plate on a lease car before the DVLA has written back with confirmation, you could receive a fine.
Need to sell your car before buying or leasing your new one?
Coast2Coast Cars have partnered up with Motorway to sell your existing car for the best price. Motorway is completely free, and you can sell your car in as little as 24 hours. Motorway will find the dealer who'll pay the most for your car, with no haggling or hassle.
To get started just enter your vehicle registration here, and they'll do the rest!
Buy or lease through Coast to Coast
We have full knowledge of all the brands we offer and can advise you on specific issues concerning the vehicle of your choice, saving you hours (or days!) of research. Coast2Coast have a network of UK franchised dealers who can offer customers the very best deals, with full manufacturers warranties for your peace of mind.
Since starting out in 1999, we have built an enviable reputation for being able to provide the best deals at a great price for your new car.
If you are looking for lease contracts, look no further. Here at Coast2Coast, we offer various car leasing deals including Personal Contract Hire. Whether you are looking for business or personal lease deals, there will be vehicles and offers available to you that will help you find the best deals to fit your requirements. Some contracts may be subject to excess mileage and annual mileage conditions. Throughout the transaction, we will be available to provide help and advice where needed on the personal offers available to you.
Credit brokers will offer consumer credit from a panel of lenders who have registered offices in England and will be authorised and regulated by the Financial Conduct Authority. Terms and conditions will apply, and all offers will be subject to status. Monthly payments will need to be made on all contracts for the length of the agreement, and the vehicle may need to be returned on final payment depending on type of contract.