Delivery time on hybrid cars in the UK
Posted in: News | Back to blog index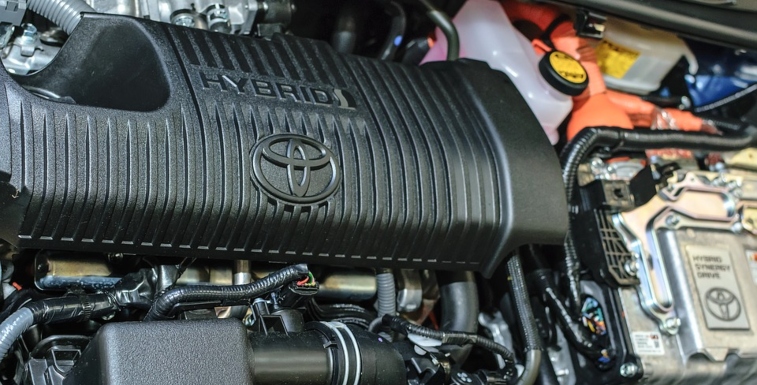 The impact of the Ukrainian war is having on car supply chains
The new car market is recovering from both semiconductor shortages and the supply issues that were caused by the Covid-19 pandemic. It was hoped that the impact on supply chains, manufacturing procedures and transportation would improve in quarter three or four of 2022, but the fallout from Russia's invasion of Ukraine in February will bring further setbacks.
The Russian invasion of Ukraine has had a devastating impact on the local population, and also on the worldwide supply chain of components, meaning motor production lines are at a standstill. This is impacting production capacity and means delivery times for some model lines will be longer than normally expected.
The German carmakers association, the VDA, has stated that the fallout from Russia's invasion of Ukraine is disrupting transport routes as well as financial transactions, plus it was preparing for shortages in a range of raw materials such as neon gas, palladium and nickel ore. In this article, we hope to provide you with some context on how the production of new cars is being affected by the war in Ukraine and help you set realistic expectations for your purchase.
Plant Closures in Ukraine
Regarding the component issue, in Ukraine, there are a number of manufacturing plants which produce wire harnesses which are an essential component in the electric system used in hybrid and electric vehicles.
Since Russia's invasion, these factories have had to close, and although they have increased production in their other factories across Europe, it will take a while for them to increase production enough to replace the amount that was being made in Ukraine.
Coast2Coast looks at what is the best hybrid car on the market today.
Metal Supplies from Ukraine
Ukraine (and Russia) is an exporter of palladium, a precious metal, which is a key component in emissions-reducing devices. They are also a key source of nickel ore which manufacturers refine for use in lithium-ion car batteries for hybrid and electric cars.
Ukraine is also a key supplier of Europe's neon gas, which is used to make microchips which are fundamental components in the running of most modern vehicles. Manufacturers have advised they are slowing down production at factories in Europe due to parts shortages and more may take similar measures as the atrocious conflict continues.
Production halt in Russia
Carmakers Renault, Toyota, Volkswagen Group, which includes Skoda, Audi, SEAT and Volkswagen, and Mercedes Benz are amongst the many companies that have said they will stop producing vehicles in Russia and exporting from the country.
With the extensive interruption of business activities in Russia, the Executive Boards will be reviewing the consequences from the overall situation, which will cause unavoidable logistic and supply impacts.
Want to know our view on what is the best electric car to buy?
Ordering your electric or hybrid car
At Coast2Coast we are hoping that lead delivery times on hybrid cars in the UK will be around 6 months. We will keep you informed of all the information we get about the industry-wide delivery delays and avoid additional waiting time for your new car to be delivered where possible. If you have any questions about possible delays, please do not hesitate to contact us.
If there has been any change to the estimated arrival of your factory order car due to the war in Ukraine, we can work with you to find an alternative if you are unable to wait. We have a wide variety of brand new cars which are available from dealer stock. We have full knowledge of all the brands we offer and can advise you on specific issues concerning the vehicle of your choice.
Coast2Coast has a network of UK franchised dealers who can offer customers the very best deals, with full manufacturer warranties for your peace of mind. Our team is dedicated to working with you, so if your needs or budget changes, or you feel a deal isn't quite right, then we will begin the search again. As a car broker, and authorised dealer, it is our job to work with you to help you find a deal that simply works to keep your car costs down.
Finance and Leasing for car buyers
If you are looking to lease, we recommend ordering a car as soon as possible, so that your order is in the queue for when production restarts/increases. This does not mean you will be paying for a car straight away, as no payments are made until it is ready to be delivered but it will mean that you have a place right at the front of the queue.
Since starting out in 1999, Coast2Coast has built an enviable reputation for being able to provide good deals on new cars. We offer a full range of finance including Personal Contract Purchases and more. Throughout the transaction, we will be available to provide help and advice where needed on the personal offers available to you. We welcome both private and business customers and can offer part exchange too.
If you are looking for lease deals, look no further. Here at Coast2Coast, we offer various car leasing deals including Personal Contract Hire. Whether you are looking for a business or personal lease deals, there will be vehicles and offers available to you that will help you find the best deals to fit your requirements. Some contracts may be subject to excess mileage and annual mileage conditions.
Credit brokers will offer consumer credit from a limited number of lenders who have registered offices in England and will be authorised and regulated by the Financial Conduct Authority. Terms and conditions will apply, and all offers will be subject to status. Monthly payments will need to be made on all contracts for the length of the agreement, and the vehicle may need to be returned on final payment depending on the type of contract.