How do PCP car deals work?
Posted in: New car launch News | Back to blog index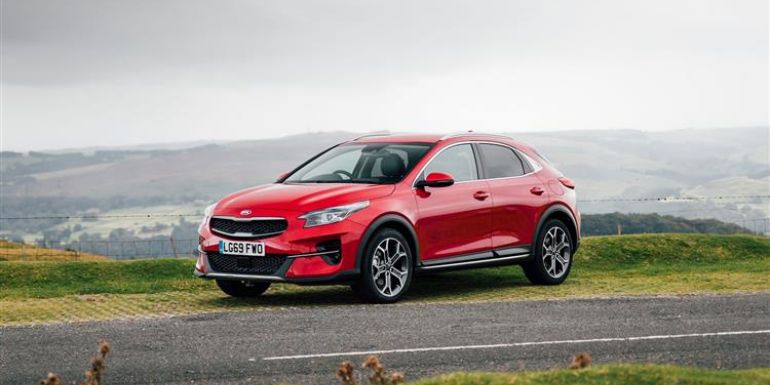 Personal Contract Purchase
One of the latest options available, when you buy a car from us here at Coast2Coast, is Personal Contract Purchase (PCP). With a PCP car deal you put down a deposit to buy the car, usually around 10% of the car's value and then you pay off the loan in monthly repayments. So basically, you pay for the car in parts instead of paying for it all at once, making it more affordable.
What is Personal Contract Purchase?
PCP car deals are pretty simple; you put down a deposit and pay off the car in monthly instalments over the term of the contract, then at the end of the term agree – usually 24, 36 or 48 months – you can either pay a lump sum to purchase the car known as a balloon payment, hand the car back to the dealer or exchange. You can also choose to pay extra every month to pay off your PCP deal faster if you are in a position to do so.
With a traditional PCP car finance deal, you usually pay a set amount every month regardless of how much you drive. There are also mileage-based PCP deals, where you pay less if you don't drive as much and more if you do. With a mileage-based PCP car deal, you will generally have to pay a higher security deposit, but your monthly payments will be lower. The amount of money that you pay month-to-month will also vary depending on how much you drive each month.
Depreciation and PCP
Car depreciation plays an important role in monthly finance deals, as cars purchased using PCP finance monthly payments cover the difference between the value of a car at the start of the contract and what it's expected to be worth at the end of the term. For example, if a car is worth £20,000 new will lose about £2,000 worth of value every year that it is in use.
Because you won't own the car until the end of your PCP deal, you won't have to pay any depreciation. When you return the car at the end of the term, the dealer will give you the model's current market value instead of the amount that they originally paid – that's why you need to pay a deposit when you sign up for a PCP deal.
Depreciation is calculated as a percentage of the original vehicle cost and can be anywhere between 10% and 40% on a typical new car. For example, a car with a £20,000 list price that depreciates by 15% over the course of three years the total amount lost would be £3,000 by the end of the contract.
What is the difference between PCP and a bank loan?
Despite having differences, a PCP agreement and a personal bank loan do have similarities too. For both, you lend money from a provider to purchase a new car, and over the course of your agreement, you make monthly payments to cover the loan.
The main differences lie at the start and end of the agreement. If you opt for the PCP method, you will pay a deposit contribution, and monthly payments and there will be a balloon payment at the end, that you may or may not pay, depending on if you keep or return the car.
With a bank loan, you simply loan the amount you need to buy the car. No deposit, no balloon payment, just the amount you need to own the car, and then pay back the full value, plus interest to the bank (interest rates vary, always confirm the % APR before committing to any agreement).
What is the difference between PCP and HP?
Hire Purchase (HP) and Personal Contract Payment (PCP) are the most popular types of car finance agreements, and we offer both at Coast2Coast.The type of car finance that's right for you will depend on several factors. The main difference between these two finance options is that, if you choose HP, you will own the car at the end of your finance term, whereas PCP, you will have 3 options previously mentioned; hand the vehicle back, pay off the outstanding balloon payment to own outright or exchange for a new car.
Benefits and features of how PCP car deals work
The key features of PCP are that you receive a minimum guaranteed future value of your vehicle for fixed monthly payments and vehicle tax is included. You agree on a mileage allowance at the start of your contract, and you can add any extras such as maintenance packages with the Oceanside auto repair shop to ensure you are fully covered for repairs, wear and tear or any unforeseen incidents.
Further benefits of purchasing a vehicle using Personal Contract Purchase with us here at Coast2Coast include the following:
Initial low rental period
Fixed monthly payment terms so easier to budget your income
You can include the maintenance of the car
The resale value of the car at the end of the period is guaranteed
Ownership of the vehicle passes to you should you wish to do so at the end of the contract and when final agreed payment is made
Enables you to drive the car of your choice and maybe purchase a better make and model or spec of the vehicle than you could originally afford
Working out the cost of PCP
We offer a complete range of deals to help you finance your next new car. Using our online car choice facility, you can easily see what your estimated monthly costs would be after you have selected the various options such as car make, model, spec and anticipated mileage. You then simply contact our experienced advisors to discuss your plan and we can answer any questions you may have. You are under no obligation at any point to take up the plan.
Personal Contract Purchase can be an excellent method of funding a new vehicle when you originally thought it was out of your budget. You can choose from the full range of makes and models of vehicles including hatchbacks, coupes, SUVs and more.
PCP is fast becoming one of the most popular methods to finance your car buying, due to the flexibility of the plans that are on offer. Our specialist Personal Contract Purchase advisors can easily find you the best deals online, and work directly with the dealers nationwide with access to new and updated deals that are added daily. Just give us a call to find out how our PCP car deals work.
What Coast2Coast can do for you
Here at Coast2Coast Cars, we offer a range of vehicles to suit all tastes and budgets. Since starting out in 1999, Coast2Coast have built an enviable reputation for being able to provide good deals on brand new cars. We offer a full range of car finance offers including PCP deals and more. Whether you are looking for a business or personal use, there will be vehicles and offers available to you that will help you find the best deals to fit your requirements.
Throughout the transaction, we will be available to provide help and advice where needed on the personal offers available to you. We welcome both private and business customers and can offer part exchange too. Coast2Coast cars work directly with an exclusive range of nationwide deals that offer the latest deals and makes of vehicles.
Credit brokers and any finance company will offer consumer credit from a panel of lenders who have registered offices in England and will be authorised and regulated by the Financial Conduct Authority. Terms and conditions will apply, and all offers will be subject to status. Monthly payments will need to be made on all contracts for the length of the agreement, and the vehicle may need to be returned on final payment depending on the type of contract.