How much to budget for a car
Posted in: News | Back to blog index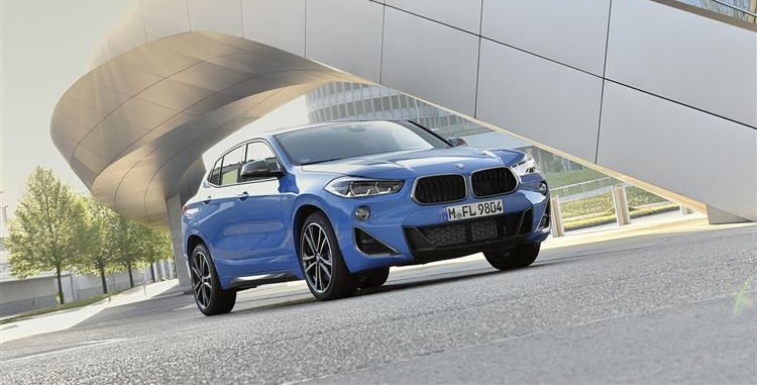 What do you need to factor when setting a budget?
Buying a new car is a huge decision, it is one of the most expensive things you will purchase, so you need to set the right budget for you. If you can pay cash to buy the car outright, you will know how much you have to spend, but you also need to consider the costs of running a car; get car insurance quotes, check the annual road tax amount, review the car's fuel costs taking into consideration the average annual mileage you'll do each year.
Loan/finance considerations
If you will be needing a bank loan, finance or lease deal, or hire purchase, there are two simple rules to calculate how much you can afford to spend on a car:
When working out how much to budget for a car in the UK, don't spend more than 10% of your take-home pay on a monthly payment
The total monthly expenses of your car shouldn't be more than 20% of your take-home pay.
Generally, a personal loan will be applied for from a bank, building society or online lender, while a car finance deal is arranged through a dealership or a finance provider. All will consider your annual income. At Coast2Coast, we offer a full range of finance including Personal Contract Purchase, Personal Contract Hire and more. Throughout the transaction we will be available to provide help and advice where needed on the personal offers available to you.
Think about the loan term; the longer you pay for, the smaller the monthly repayments – but the longer the term, the more interest you will pay. When buying a car, paying a larger deposit can reduce your monthly payments. If you have a car to sell this can be used as a deposit, look up the trade-in value of your current car, consider if you want to sell privately or part-exchange.
Your credit score level is always important when applying for new loans or finance, but when it comes to buying a car, there is no minimum score needed. However, having a higher score may improve your chances of getting a bank loan or auto loan with APR low rates and more favourable terms, but it's still possible to get through with a less-than-perfect score.
Ways to buy
There are several ways of buying a car; cash outright means you own it there and then, or you can pay for the car, and the car costs, including car insurance, with a bank loan. If you go to a finance company, the options are Personal Contract Purchase (PCP) and Hire Purchase (HP). Both are offered by us here at Coast2Coast, where we have makes and models to suit all tastes, and most importantly budgets.
With PCP you simply make monthly payments for an agreed period then when this expires you have two choices, either pay a lump sum to purchase the car or you have the option of returning the car. You'll pay an initial deposit then agree on a period usually 24, 36 or 48 months. You can also add any extras such as maintenance packages to ensure you are fully covered for repairs, wear and tear or any unforeseen incidents.
Types of finance
When it comes to choosing your car finance budget, really think about your financial situation, and take the two rules above into consideration. There is no point in buying an expensive car then feeling like the monthly payments are stopping you from enjoying your life. The repayments need to be manageable and comfortable.
If you are looking for finance deals, you can apply for finance or request a free car leasing quote on the Coast to Coast website.
When you lease a vehicle, you are basically renting it from the dealer for a certain length of time. You'll pay a deposit and a monthly rental fee for an agreed amount of time. This is typically 2-3 years, but it can vary. Once your lease period ends, you have the option of returning the vehicle to the dealer, or in some cases have the option to buy as agreed at the end of the contract.
Personal Contract Hire (PCH) is the main ways of leasing a car, generally offered by leasing companies. You can also lease with Coast2Coast, where all vehicles come with a manufacturer's warranty, road tax included with free nationwide delivery. As an established car leasing broker, we can bring you some amazing offers.
About Coast2Coast
Here at Coast2Coast, we have full knowledge of all the brands we offer and can advise you on any specific issues relating to the vehicle(s) you prefer, saving you hours (or days!) of research. We are aware of all car variants including engine size, which are the most fuel efficient, standard and additional features, technology, and of course compare prices and spec for similar cars for you. We will consider all running costs and offer great deals saving you money.
Since starting out in 1999, we have built an enviable reputation for being able to provide the best deals, and this applies to cash purchase, finance or lease deals. We welcome both private and business customers and can offer part exchange too.
Credit brokers will offer consumer credit from a panel of lenders who have registered offices in England and will be authorised and regulated by the Financial Conduct Authority. Terms and conditions will apply, and all offers will be subject to status. Monthly payments will need to be made on all contracts for the length of the agreement, and the vehicle may need to be returned on final payment depending on type of contract.
Coast2Coast are here to help you every step of the way including with part-exchange. Also, see our articles on 'Is it better to lease or buy a car?', 'When is the best time to buy a car?' and 'What credit score is needed to buy car?' for more information.