Is a diesel car worth buying?
Posted in: New car launch News | Back to blog index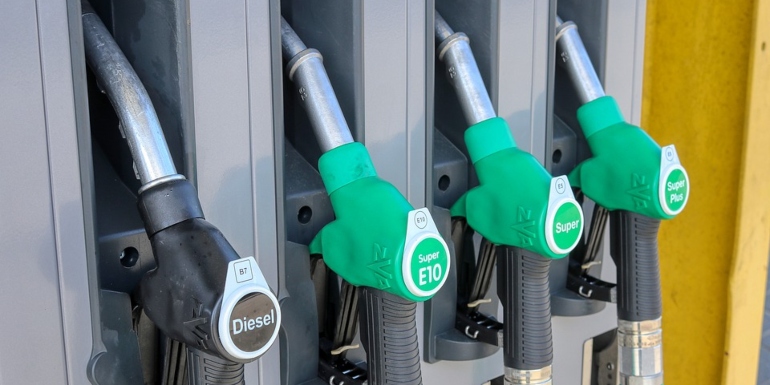 What makes diesel the right choice for you…
Not long ago, for more than a decade, diesel models were promoted by previous UK Governments due to their low CO2 emissions and low running costs. This is because diesel fuel is chemically more energy-efficient than burning petrol for higher miles-per-gallon fuel economy, meaning a longer range between refills. Also, in the past, drivers were incentivised by the low road tax and low company car tax that applied to diesel, plus electric cars / hybrid cars were just not that popular as a viable alternative option.
However, following recent emission scandals, plus health and environmental implications including air quality, diesel fuel has gone down in the estimations of many and the popularity of electric cars has accelerated. But is this justified because a diesel vehicle could still be the right choice for you…
What is the future of diesel engines?
The UK has announced it will ban the sale of all pure internal combustion engines (ICE) from 2030, and plug-in hybrids from 2035 (PHEV), as part of its plan to tackle air pollution in response to legal action. Some countries are already pledging to phase out ICEs entirely as soon as 2030-2040. However, modern diesel engines, those meeting Euro 6 emissions regulations, or even tougher EU7 limits due mid-decade, are impressively clean, with sufficient exhaust after-treatment built in to trap the emissions.
The 13.8 million diesel cars, vans and lorries registered today in Britain simply cannot be abolished overnight, although heavily congested cities, such as London, are likely to ban the dirtiest models in time. From April 2019, London's Ultra Low Emissions Zone (ULEZ) started charging diesel an extra daily fee that is not compliant with Euro 6 regulations, on top of the existing Congestion Charge.
However, the country simply cannot switch to or from an anyone fuel source, whether that's diesel, petrol, electricity or hydrogen. There must be a phased shift as there is so much involved, so many considerations to take into account, meaning an overnight change would be impossible.
The reality is that many economies will still rely on fossil fuels for decades to come, and this includes the motor industry. Diesel will continue as part of the energy mix for many but will continue to clean up its act with the latest technology, and in due course, older, dirtier engines will be banned in stages over years.
How will this affect the diesel market?
This all means that here at Coast2Coast there are some great deals to be had on new diesel cars because demand has dropped in the last two years. This slump means discounts when buying a diesel car are higher on average than for their petrol counterparts, and this decrease can go towards offsetting the higher tax rates on diesel. You could even offset the diesel costs if it continues to be a few pence more per litre than unleaded.
Is diesel the right choice for you?
So, after considering all of the above, is a diesel car worth buying? Currently, diesel car prices are falling making them a tempting purchase – but only if you are a particular type of driver. You need to consider your typical usage before making your mind up when comparing petrol and diesel engines – you should buy a diesel car if you regularly cover a lot of high-speed long distances, say 17,000+ per year, rather than lots of short journeys. Diesel cars give you better fuel economy than petrol engines, as well as offer more torque for those who have the need to tow.
However, if you live in town and mostly drive less than 15 miles per journey, then buy a petrol vehicle. Diesel cars are at their most polluting when being driven at low speeds, and certain parts will start to become problematic when the engine is used this way. In particular, the Diesel Particulate Filter inside the exhaust system doesn't have a chance to get hot enough to burn off the problematic soot that builds on it. The DPF is the most likely culprit where problems will arise by getting blocked, causing black smoke to come out of the exhaust when a car moves off or starts up.
Between a petrol and diesel car, which one pollutes the most?
Diesel engines emit fewer greenhouse gases and CO2 than petrol engines. Estimations indicate that diesel engines emit about 10% less than the petrol engines of the same category. However, if we look at other sources of pollution, such as fine particles (like PM10, PM2.5, NO2 or Nitrogen Oxides NOx), it's the petrol that outperforms.
Initially, when the first diesel engines arrived, they were significantly less efficient than petrol engines in terms of fine particles, emitting many more fine particles (especially NOx) than gasoline engines. Since then, manufacturers have installed particulate filters to deal with the adoption of new, more restrictive standards on diesel particulate matter pollution. Thanks to these technologies, between 90 and 99% of diesel polluting mass particles are now filtered.
However, despite being able to filter the majority of fine particles, these filters cannot retain the finest particles produced by diesel engines. Reports show that these filtering technologies do not always have a positive effect on NOx emissions. In addition, studies conducted by the German Federal Office of the Environment have also attested that diesel engines generally pollute much more in real conditions than the official statements of manufacturers, despite the presence of filters. Due to these issues, most experts agree diesel engines produce more fine particles than equivalent petrol engines.
What if you already have a diesel?
The Government has confirmed there are "no current plans" for a scrappage scheme that would encourage people to trade older diesel cars in for new electric ones. A spokesperson for the Government told Auto Express that they have no current plans to change the existing incentives or introduce scrappage schemes, but they are committed to building a greener transport system and reducing carbon emissions to reach their goal of net zero by 2050. The Government also highlighted it has invested £2.5 billion into EV development and incentives, such as the £3,000 plug-in car grant.
What Coast2Coast can do for you
Need to sell your diesel car before buying or leasing your new one?
Coast2Coast Cars have partnered up with Motorway to sell your existing car, petrol or diesel, for the best price. Motorway is completely free, and you can sell your car in as little as 24 hours. Motorway will find the dealer who'll pay the most for your car, with no haggling or hassle.
To get started just enter your reg here, and they'll do the rest!
About Coast2Coast
Since starting out in 1999, we have built an enviable reputation for being able to provide the best deals at a great price for your new diesel car, and this applies to purchase or PCP deals. We have full knowledge of all the brands we offer and can advise you on specific issues concerning the vehicle of your choice. We welcome both private and business customers and can offer part exchange too.