What is the best time to sell your car?
Posted in: News | Back to blog index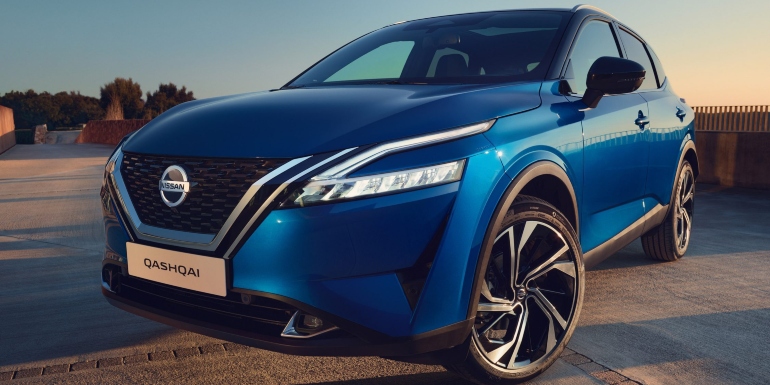 We look at this in terms of the best time of year, and at the point a car becomes too costly to run…
Season considerations
Firstly, let's look at the best time of year to sell second-hand cars for the best sale price; different events, including the seasons and holidays, all play a key role in finding the optimal time to sell.
During the spring and summer months, as temperatures rise, so does the demand for convertibles, and the demand for classic cars too, plus roadsters and sports cars sell for a higher price. But this isn't as clear-cut as it used to be, because modern drop-tops are now so usable year-round that values no longer fall through the floor once the temperatures drop. 4x4s, off-roaders and SUVs are more attractive in autumn and winter, including Nissan Qashqai, Skoda Yeti, Kia Sportage and BMW X5s, but again, there is now a perennial demand for these fashionable of cars. Cars make great gifts so holidays and special events (e.g. valentines, graduation, Christmas) can affect demand, so you could plan your timing to take advantage of these.
The perfect example of an all-around good seller, regardless of the time of year, is a family hatchback or estate. However, two spikes that are best avoided for all used cars, are the new registration points at the beginning of September and March. This is when people trade up to the new-registration vehicles – so it is worth trying to avoid selling either side of these months to avoid the increased competition.
So, yes, selling your car strategically based on the model, at the most appropriate time of the year, could increase your chances of attracting potential buyers. But if your personal circumstances dictate a swift sale, like starting a family, any time is good with us here at Coast2Coast.
Age factors
Whilst the seasons or the weather may not affect your car's value as much as it once did, age, mileage, condition, badge and image will probably have a much bigger effect.
Most people sell their car at a certain age or mileage, regardless of whether it's past its sell-by date. The ideal age and mileage is invariably at a point when the minimum money is lost, but the car still has plenty more to give.
In rough terms, a premium car typically loses around 30% of its value within the first year, 40% after two years and 5% after three years. A more mainstream model can lose value at a greater rate. As a car gets older, the rate at which it loses value slows down, to the point where it's pretty much worthless by the time it's 10-12 years old.
On average, cars are sold on between 3-5 years, and around 40,000-60,000 miles. The average age for a car is scrapped is 15 years, and modern motors are designed to last 150,000 miles before any major components need to be replaced.
So, to answer the original question, when is the best time to sell your car? That depends on how reliable it is, how important saving money is, how image-conscious you are, what you paid for it in the initially and a whole host of other factors.
But saving cash is normally the most important thing, so in this case, you should keep your car until it starts to cost you lots of money in repairs – which will almost certainly take a lot longer than you expect. But if you're not bothered about saving cash, it's time to sell when you're ready to move on – at which point somebody else can enjoy your car for a bargain price.
What Coast2Coast can do for you
Need to sell your car before buying or leasing your new one?
Coast2Coast Cars have partnered up with Motorway to sell your existing car for the best price. The motorway is completely free, and you can sell your car in as little as 24 hours. Motorway will find the dealer who'll pay the most for your car, with no haggling or hassle.
To get started just enter your reg here, and they'll do the rest!
About Coast2Coast
Since starting out in 1999, we have built an enviable reputation for being able to provide the best deals at a great price for your new car, and this applies to purchase or PCP deals. We have full knowledge of all the brands we offer and can advise you on specific issues concerning the vehicle of your choice. We welcome both private and business customers and can offer part exchange too.