What is the best hybrid car on the market today?
Posted in: News | Back to blog index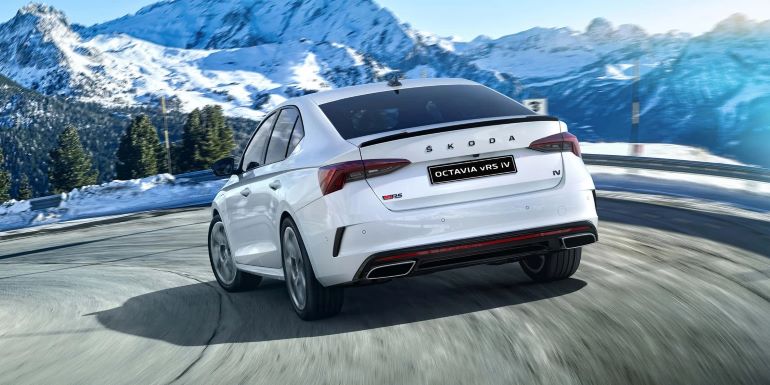 Which ones combine practicality with impressive fuel economy?
A hybrid car combines a conventional petrol power engine, or sometimes diesel engines, with an electric motor. Depending on the type of hybrid, the electric motor will work either by itself for short distances, or alongside the conventional engine, all with the aim of saving fuel and lowering exhaust emissions.
Hybrid models are now very much a mainstream alternative to conventional engines, with an ever-growing number of models on the market, with many people preferring them to fully electric cars. Whether you'll be a home charging hybrid family or utilising charging points around the country, they are every increasingly popular option.
Below we look at the top 10 as reviewed by 'What Car?', including hybrid SUVs, mild hybrids, full hybrids, cheaper hybrids and plug-in hybrid versions. These are all great cars, because not only have they performed well in the same tests as the more traditional petrol and diesel engines, but they will also save you an impressive amount on fuel costs.
10. Toyota Corolla 1.8 VVT-i Hybrid
This hybrid family hatchback offers super-low fuel consumption and CO2 emissions which makes it an excellent choice for both private and company car drivers. In addition, Corolla's ride is good, and its standard spec is generous including the infotainment system.
9. Volkswagen Passat GTE Estate
The plug-in front-wheel-drive Passat has a host of updates, including a longer electric range. Plus, it's quiet at all speeds, has lots of passenger space and is available in an estate body style which of course gives it a very practical boot. But note, the batteries take up the spare wheel space.
8. Ford Kuga PHEV
In the 'What Car?' tests, the Kuga went almost 50% farther on electric power than similarly priced plug-in hybrid SUVs. But it also beat them when petrol power took over, returning
52mpg. Being a large SUV, the Kuga gives a lofty view of the road ahead, and the supple suspension makes it very comfortable, both at speed and around town.
7. BMW 530e
This is another car that can complete many journeys without needing to use its traditional engine at all. But even when the smooth 2.0ltr petrol engine does fire up, the car is extremely quiet. Specify it with adaptive suspension for the best ride, and it becomes a supreme luxury package, without the price tag to match.
6. Skoda Superb iV
The Superb combines a 1.4ltr turbocharged petrol engine with a battery big enough for an electric-only range of 34 miles. It's essentially the same you get in the Volkswagen Passat GTE, yet the Superb is cheaper and even more spacious.
5. Audi A3 40 TFSIe
If you would like a relatively compact plug-in hybrid with a premium badge, 'What Car?' recommend taking a look at the Audi A3 40 TFSIe. They say that yes, a Mercedes A250e has a slightly cheaper purchase price and a marginally better electric-only range, but it is not as refined, it does not handle as well and at times is more fractious.
4. Honda Jazz 1.5 i-MMD
The Jazz is the small car to beat for luggage and passenger space, while its unique and incredibly flexible rear seating adds to its practicality. Its visibility is excellent, making it easy to manoeuvre and park, while generous standard equipment, strong resale values and low running costs offset its rather high list prices.
3. BMW X5 xDrive45e
BMW's plug-in hybrid X5 is as comfortable and luxurious as the petrol and diesel versions, and you barely notice the extra weight of its batteries, even in corners. In this hybrid power train, you can't have seven seats, but that's the only significant downside. It has a user-friendly infotainment system and attracts significantly lower company car tax bills.
2. BMW 330e
The 330e is special because, aside from a shallower boot, it's the same as any other 3 Series, meaning it's great fun to drive. There's simply nothing in the way it handles to suggest you're carrying around enough batteries for 36 miles of zero-emission driving. What's more, every material feels suitably expensive, the infotainment system is easy to use and there's a good amount of space in the back.
1. Skoda Octavia iV Estate
The Octavia iV's official 282.5mpg shows what's possible if you do lots of short journeys, while CO2 emissions of 31g/km drop it into the exceptionally low 6% company car tax bracket. Crucially, though, this is combined with a comfortable ride, loads of standard equipment and a massive boot, making it the 'What Car?' No. 1 best hybrid car on the market today