What to look for when buying a first car
Posted in: New car launch News | Back to blog index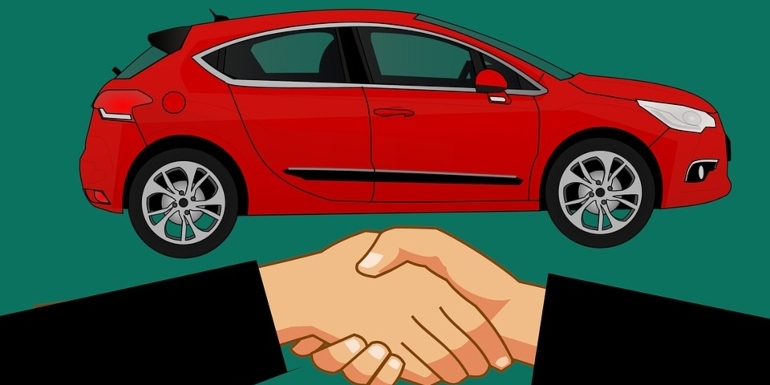 Coast2Coast's guide to buying your first car
Buying your first car is exciting, but it is also a big commitment, so you need to get it right. Whether you've taken out a loan, are looking for car finance options, saving your hard-earned cash or the bank of mum and dad are stepping in to help, you'll never forget your first car.
What's your budget?
If you don't have a clear budget in mind, all the little 'nice to haves' can quickly make you lose sight, so it always makes sense to set a budget and stick to it. Choose a car that you need, a reliable car, a car that you can afford. Look at cars that are right for young drivers – consider the engine size and if the best car for you should be electric, hybrid, diesel or petrol.
Do not underestimate the cost of owning a car – it's not only the initial outlay you need to consider…
Besides buying the vehicle itself, make sure you're going to be able to afford the monthly costs of car insurance (look at the cars in each of the insurance groups for a guide on how much this will cost, and if there is a black box offer), car tax (note that different cars have different rates), plus routine running costs and maintenance costs which include fuel (work out how many miles will you drive each month), annual servicing and annual MOT (consider any subsequent work that may need doing).
What is a safe first car?
When you buy a new car, you are protected by law and covered with a warranty should anything go wrong. But always take someone with experience to give the car a visual check over and to join you on the test drive.
Generally, the newer the car the safer it is because they will include Anti Lock Braking Systems (ABS), Electronic Stability Control (ESC) and Auto Emergency Braking (AEB). These will not only
protect you if you're involved in an accident, but these features will help prevent you from getting into trouble.
Look at Euro NCAP's crash tests and safety ratings for the cars you are interested in, but note they change their testing regime and rating system every few years, so you can only really compare their star ratings between car models of a similar age.
Buying a second-hand first car
If you want to buy a second-hand car through a private seller or dealership, the internet is helpful. Get an idea of what you should be paying for the car by researching car magazines that generally have online search systems, plus there are places like GumTree and FreeAds.
One of the main benefits of buying second hand is that a new car loses value as soon as it's driven out of the showroom – after 3 years on the road, a used car is worth around 60% less than its original price. Some further benefits are:
They are less expensive to buy.
The depreciation hit has been taken by the first buyer.
No waiting for the car to be built and delivered.
You can find a used car to suit any budget.
Lots of room to haggle – always go in low.
If find some problems or minor issues during a test drive, use these to keep the price down.
Buying a new first car
You can visit local dealerships or head online to browse new cars on many sites including us here at Coast2Coast. According to the AA, the benefits of buying a new car are:
Warranties – you'll have the reassurance of the manufacturer's warranty, which will cover the cost of any faults that may crop up in the first few years.
More finance options – you might be able to spread the cost over a period of time, making a new car more affordable.
You'll get the latest technology.
Peace of mind – you'll have no doubts about how the car's been driven or maintained by previous owners.
Specification – you can choose what you want in terms of paint colour, trim, seat fabric and optional extras.
Let Coast2Coast do all the new car search work for you
The car industry is full of offers and deals that may leave you confused, but what you get with us is the latest deals on the market through our network of dealerships and manufacturers. This means that we do all the leg work for you, because we know what to look for when buying a first car. All you need to do is provide us with your budget, and car preference, and we will take care of the rest for you.
Since starting out in 1999, we have built an enviable reputation for being able to provide the best deals at a great price for your first car, and this applies to purchase or PCP deals. We have full knowledge of all the brands we offer and can advise you on specific issues concerning the vehicle of your choice.
Our process is streamlined, simple and effective and it's the reason why so many people turn to us to find their first car. Deals can change daily, and we always bring you the latest, up-to-date offers out there on city cars, diesel cars, electric cars and petrol cars too.
Our team is dedicated to working with you. So, if your needs change, your budgets change, or you feel a deal isn't quite right then we will begin the search again. As a broker, it is our job to work with you to help you find deals that simply work. There is no secret to it, but we do have experience and healthy relationships with our network which means that we can trust them. When we trust them, you can trust us! It's as simple as that.
Once you have chosen or built your car using the New Car Quotation area of our website or browsed finance offers in the Hot Leasing Deals section, we are just a phone call away to assist you with the purchase of your new vehicle, Monday to Friday 09:00 to 17:30 on 01239 851743.
Contracts Available
Here at Coast2Coast, our dealers offer a full range of car finance options including Personal Contract Purchase PCP deals, Contract Hire, Hire Purchase and more. Throughout the transaction, we are available to provide help and advice where needed.
Credit brokers will be authorised and regulated by the Financial Conduct Authority, terms and conditions will apply, and all offers will be subject to status. Monthly payments will need to be made on all contracts for the length of the agreement, and the vehicle may need to be returned on final payment depending on the type of contract.