Where to find the best car deals
Posted in: News | Back to blog index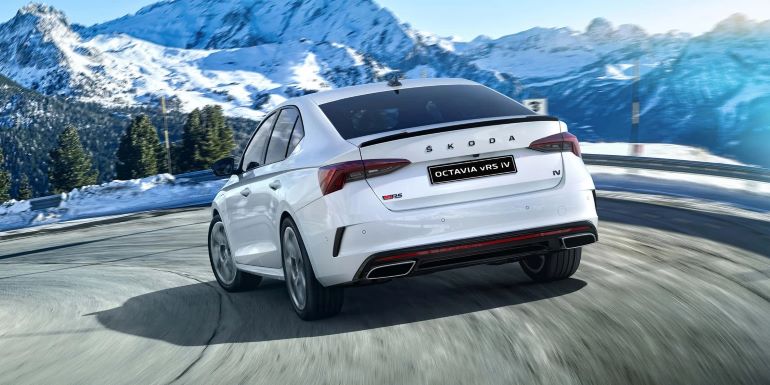 Looking for a new car? Let Coast2Coast do all the work for you…
As a consumer, you want to make sure you are getting the best deal on the new car you are buying. In the UK, most new car deals are found through car dealerships, but some people prefer to go to private sellers. You will naturally start by looking on the world wide web, but there is so much information out there it can be overwhelming.
You can research the 1000s of deals on the many car sales websites. Check out the car magazines and newspapers, which are great for articles about the latest models too. Read product reviews and ratings in consumer reports and similar publications. Ask your friends and family to recommend based on where they bought their last car if they got a good deal… There are just so many ways to find the best car deals!
After you research, you'll have a list of cars and deals that interest you, go online again and read through the specs on each model. Compare the price and other specs to see which ones best meet your needs. Don't get sucked into the hype of advertising – remember that many of the ads that you see on TV, online and even on billboards are simply for marketing purposes. You need to keep in mind what you need and do not get swayed into buying something that you did not originally want.
Car Dealerships
Car dealerships are the most common way to buy a car. This is where you'll find a range of deals on a full range of cars, from electric cars or city cars to diesel 4x4s, from small hatchbacks to sports cars to luxury limousines. Car dealerships will also have an array of extras and after-sales packages. Some people think that you have to visit many dealers to get the best deal – but this just isn't the case. You can avoid going to multiple dealerships and spending hours of your time researching and trying to get a good deal with us here at Coast2Coast.
We make buying a new car easy because we have full knowledge of all the cars we offer and will advise you on any specific issues relating to the vehicle(s) you prefer, saving you hours (or days!) of research. Coast2Coast has a network of UK franchised dealers who can offer car-buying customers the very best deals, and because we stock a whole host of different makes, you are not siloed to one brand. We offer full manufacturer's warranties and often achieve discounts to rival local dealerships.
It is our job to work with you to help you find a great deal that simply works. Our team is dedicated to working with you, so if your needs or budget changes, or you feel a deal isn't quite right, then we will begin the search again. Our excellent feedback on Trustpilot is a testament to this:
Excellent, friendly service and advice throughout. It was reassuring to know in advance which dealership was to supply the vehicle, and the discount achieved vs my local dealership was very impressive – they couldn't get anywhere close. To top it off the vehicle was delivered 4 months early. Couldn't be happier and will be using Coast 2 Coast again in future.

The best way to buy a car, you choose your car exactly the way you want it, they give you their best price & you are passed on to their main dealer to complete your purchase.
It could not be easier!

I found the personal service to be far superior to the others out there. Bottom line is saving thousands of pounds (I forget how much but something like 8k from memory). But a very informative chat also steered me towards a slightly different model that will suit us much better than the one I would have blindly ordered on my own. Highly recommended.

Would thoroughly recommend Coast2Coast if you are looking for a great deal.
Cannot praise them highly enough.
Got a great discount and brilliant customer service.
Many thanks again.
Read all Coast2Coast's excellent reviews on Trustpilot here.
Private Sellers
You can find private sellers on Gumtree, eBay and many other websites. First, when it comes to private sellers, you need to always make sure you always do your research – this will not only determine if you are getting a great price, but whether or not this is a reliable seller – if the seller has feedback, you should always look at it. No matter where you are buying a car from, always give the car a visual check-over and always test drive.
You'll need to make sure that you have the funds for a deposit contribution because most private sellers will require an initial payment before you sign any kind of contract. This will usually be around 10 per cent of the total price of the car. There are several ways of buying a car privately; cash outright so you own it there and then, or you can pay for the car with a bank loan.
If you go to a finance company, the options are Personal Contract Purchase (PCP) and Hire Purchase (HP). Both are offered by us here at Coast2Coast, where we have makes and models to suit all tastes, and most importantly budgets. Read our blog on What do you need to factor when setting a budget? for advice on loan/finance considerations and different types of finance options.
Finally, you should always trust your gut with a private sale. Always look for any red flags, if the seller wants to meet in a strange location, this is a major red flag. If something doesn't feel right, then it probably isn't right. If you feel uncomfortable at any time during any transaction, then you shouldn't proceed any further.
What Coast2Coast can do for you
If you are looking where to find the best car deals, look no further. Since starting out in 1999, Coast2Coast have built an enviable reputation for being able to provide good deals on brand new cars. We offer a full range of car finance offers including PCP deals and more. Throughout the transaction, we will be available to provide help and advice where needed on the personal offers available to you. We welcome both private and business customers and can offer part exchange too.
If you are looking for lease deals, look no further. Here at Coast2Coast, we offer various car leasing deals including Personal Contract Hire. Whether you are looking for business or personal lease deals, there will be vehicles and offers available to you that will help you find the best deals to fit your requirements. Some contracts may be subject to excess mileage and annual mileage conditions.
Credit brokers will offer finance deal consumer credit from a panel of lenders who have registered offices in England and will be authorised and regulated by the Financial Conduct Authority. Terms and conditions will apply, and all offers will be subject to status. Monthly payments will need to be made on all contracts for the length of the agreement, and the vehicle may need to be returned on final payment depending on type of contract.