Autoebid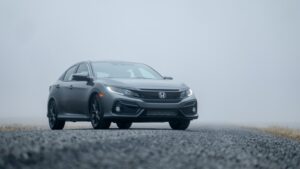 Looking for a new car is an exciting prospect, but one that can leave you wondering where to turn, especially when it comes to finding the right deals. A quick search of online car brokers will leave you feeling as though there is a lot to think about, that there is so much to consider and probably a bit baffled.
It's also easy to fall for the wrong deals because you believe that top sites such as Auto eBid are the only companies you should rely on – but this is not the case. At Coast2Coast Cars, we make sure that we put our clients first.
Why Us?
We're not a faceless company that provides a service that has no personal element, nor are we a local dealer with only a forecourt and no contacts. In fact, we think both are the wrong way of doing business, so we work hard to make sure that we deliver a tailored service with a network of car dealerships and manufacturers behind us.
We appreciate how important it is to make the right decision when purchasing a new car and suggest you use Auto eBid to give you a good idea of the market, but remember we work closely with clients to meet their needs; we get to know who they are and what kind of deals they are looking for. This enables us to provide tailored offers that fit their budgets and their needs. It's a simple approach yet one that many businesses fail to offer.
Whether you're looking for a small car or an executive car, our commitment to each client is that we will find the deals that they want and that's what sets us apart. We take care of everything and give our clients a hands-off approach when searching for deals. Provide us with the cars you are considering, and we'll return with deals that really stand out.
The approach we take is to ensure each client feels that we are with them every step of the way and that's because we are. We keep things simple and then get to work to help you find the best car deals.
It's all about making it 'Personal'
While we might not be the same size company as Auto eBid, it doesn't mean that we can't compete with them. What we have worked hard to create is a network of car dealerships and manufacturers who we can turn to when searching for the latest offers and deals. Therefore, we can offer the same, if not more than, the so-called 'big companies'.
We reach out and connect personally, working closely with our network to find the best deals on the market. As experts and people who are passionate about cars, we can offer you more than just the list price in many instances. From deposit offers to discounts and more, every client means something to us and that's what sets us apart.
From our registered offices, we get to work on searching for the best deals that fit your needs. While this might seem like a straightforward approach it requires our team to connect with the right networks in order to provide you with the right offers. Furthermore, we are always offering new deals which is why you can rely on us to keep our fingers on the pulse.
Our team is confident enough to deliver a service that rivals the biggest companies like Auto eBid because we have a big reach but with a personal touch. That's not something that larger companies can offer but it is something that we consider important when either looking at a part exchange or buying a new car.
When you are spending a significant amount of money on a new vehicle, we know that it's only fair that you get it right. As a result, we are committed to providing a first-class service that sets us apart and keeps our clients returning to us time and time again.
Coast2Coast Cars were established in 1999 and are and will always be a family run business. We have full knowledge of all the brands we offer and can advise you on specific issues concerning the vehicle of your choice. We welcome both private and business customers.
How we work
Once you have chosen or 'built' your car using the New Car Quotation area of our website, or browsed finance offers in the Hot Leasing Deals section, we are just a phone call away to assist you with the purchase of your new vehicle, Monday to Fri-day 09:00 to 17:30 on 01239 851743.
Step by step, we are with you all the way:
You build your own car on the website
Fill in your details
Receive a quote by email
You will then be contacted by one of our handpicked dealers/suppliers
They will quote any finance etc as required
Part exchange can be dealt with directly with our handpicked dealers
No need to haggle over prices
No-fuss no fees