BMW Motorcycles
Not only do we work with vehicles but we can also find you great deals on BMW motorcycles. We work directly with dealers and franchises who can all offer reduced price options on all makes and models. We pass this saving onto you saving you potentially thousands from list price. We have access to all the latest models. You can save up to £1,700 from the list price too.
Simply visit our BMW motorcycle page and select the model you are interested in then fill in the quick 1-minute form.
We do all the rest. We take care of all the haggling and searching to find you the best deal. We then simply produce these results to you and you can select which suits you best then contact the dealer direct.  There is no obligation to take up the offers at any time.
We do have sources for 2nd hand but the best savings are obviously on new versions. We have years of experience in this industry and have a family run professional work ethic. We take pride in the level of customer service we offer all our customers. We are a small family run business who are all experts in this industry and know all the ins and outs of the BMW motorcycles market.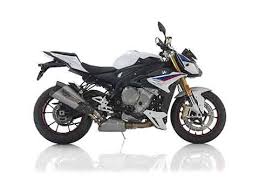 Enjoy the journey with these fantastic machines, every bit as exhilarating as you'd expect. If you thought a new option is out of your budget we can help. You might just be able to afford a brand new one thanks to our help and industry knowledge.
We work with all the main UK dealers and this means you get full access to all dealer facilities such as finance, warranty, repairs and all other aspects of working with the dealer direct.
No matter what your requirements we can help. Contact us today for a free no-obligation quotation and see just how we make it affordable for you to own one of the BMW motorcycles out now.
Simply fill in our online form today. We do the rest. We take the strain and hassle out of shopping around online and ringing multiple places to find the best deal and save money, we do all this for you.
You can check out our current offers and deals online anytime.
We were established in 1999 so we know our way around the industry and where to find those all-important best deals on BMW motorcycles. We pass on the full discount direct to you, meaning you could save £1,000's and all this is just a 30-second form or phone call away.
We offer both new and used options though the best savings are always on a new model. There is no fuss and no fees at any time, our service is completely free at all times. Part exchange can also be an option with some dealers and this can be discussed when you speak to them directly. We handpick the best options for you with the best savings, simply view and if you are happy then contact the dealer directly to discuss the deal on new BMW motorcycles.