CarWow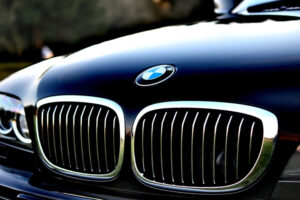 Purchasing your next car is an exciting prospect and naturally, you're probably going to want to look online as your first port of call. It doesn't matter whether you are looking for hot hatches, luxury cars or electric cars, you can be sure that there are a plethora of deals for you to browse.
Looking online is the first place to begin your search as that's where you'll find endless lists of brokers and dealers but how can you be sure that the deals you are getting, as well as the service, are what you expect?
Purchasing a car is a big financial commitment and it's an experience that has to be right but too many companies online are providing an empty service that doesn't have that personal touch. When you are making such a big decision and parting with so much cash, why settle
for second best?
Coast2Coast Cars or CarWow?
We like to do things differently at Coast2Coast Cars because we know that our clients expect a personal service when finding their next car. However, we understand that it's natural for our clients to explore some of the top companies out there but what we aim to offer is a complete service that does offer something more. So, will you get better service from Coast2Coast Cars or are you better going for a company like CarWow?
We Thrive on our Network
We have been working in this industry for many decades and over this time, we have forged relationships with our rich network of manufacturers and dealers, all of which understand what we offer. We are not a faceless company so we work with them and that's how we provide the best deals on the market. While CarWow might be recognised on a national scale, you won't get the same level of service from them as you would from us. We consider this to be vital when it comes to finding and selecting your new car.
Our Clients are Important to Us
We might not be on the same level as CarWow but as a client, you get something more when you turn to us instead of them. Whether you give us a call or drop us an email, we ensure that we provide a personal approach that really does set us apart. We work closely with clients to ensure we provide the right deals that fit their needs. There is no secret to what we do, it is the right approach that clients should expect when choosing their next car.
It's the Complete Service
While it might seem tempting to choose a nationwide broker, you won't get the same level of service as you do with us. We provide a service that is completely personalised which means we are friendly, approachable and we won't push to make a sale. We believe in encouraging our clients to take their time and find the right deal, it couldn't be easier. Our service is bespoke to each client and because we gain an understanding of their needs, we make sure that we are ready to work for them, regardless of their new car requirements.
We Are Proactive
Sometimes, purchasing a car is not straightforward because deals change, requirements change and other issues can arrive but we do all we can to avoid these issues. We deliver a hands-on service that is always thinking outside of the box so we are ready to take care of any changes in the blink of an eye. You won't receive this level of service at CarWow because their client numbers are so high which makes you nothing more than a number. What we find are personalised deals and solutions that are ready to help you find that dream car.
Choose Coast2Coast Cars, Every Time!
When it comes to finding your next vehicle, you can put your trust in us because we are committed to ensuring that everything we do is for our clients. We pay care and attention to their needs and provide a service that is tailored in every respect. With our relationships across our networks and our ability to listen, we are confident that our service outstrips any other service out there. To find out just how good we are, why not get in touch and find out what service we offer!