Compared To Carwow
Still not sure on the level of service we provide then you can read all about how we are being compared to Carwow here: https://www.bbc.co.uk/news/business-46149737. Not bad for a small family run business. We prove time and time again it's the experience that counts and even the experts at the BBC agree. The title says it all. Most of us hate haggling for a new car and how right they are. It''s accepted in other countries but here in the UK haggling is still seen as some form of begging. Fact is it's acceptable to get the best value for your money and the most bang for your buck.
The Carwow story is certainly impressive with great growth however here at Coast2Coast Cars we have been around for a long time and like to keep things personal with our customers both old and new. We pride ourselves on our friendly and professional approach at all times when it comes to finding new car deals for you.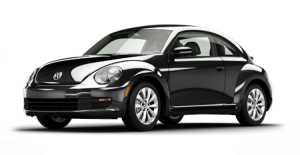 People love that new car buzz they get when browsing online deciding which spec and make and model to go for, however, when reality sets in and they see the prices they can be put off. This is where we can help. We can do all the haggling for and get you a better deal or even a better spec car for the same amount you were going to originally pay. We can always save you money on new car deals. One thing we have is our unique car builder online. You simply build the car you are after and we go find it for you then present you with the best deals for what you have chosen.
People love getting a new car but hate buying one and what's involved. The hassle, travelling, wasted hours when you should be relaxing and enjoying your free time more. This is where we can help, we take care of all this for you. There is plenty of room to haggle when buying a new car, dealers profit margins allow for this so when you don't you are essentially throwing money away. In fact most dealers are surprised when someone doesn't ask for new car deals.
We don't charge for our service directly to you, we work with a nationwide large network so we always have an up to date list of the best offers and deals going around for all makes and models. Whilst the article focuses on Carwow we can certainly compete as the article says. Visit our website and see how we can save you thousands on new car deals. Don't be embarrassed about haggling and let us do it all for you. There is no obligation at any point also so you simply view the results we present to you and decide yes or no. There is no contract or anything.
Once you decide then we place you in touch with the company who's offer you like. Then you simply speak to them directly and here you can ask any questions you like to be it on finance, warranty info or part exchange etc. As the article says here: https://www.bbc.co.uk/news/business-46149737  we offer the same as Carwow when it comes to new car deals.