Get The Best Prices on Discounted New Cars in the UK!
Save £ on your next new car with Coast2Coast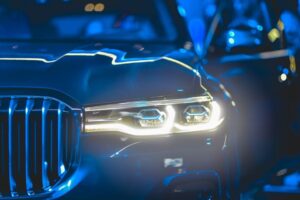 If you're looking for a great deal on your next dream car, then you've come to the right place.
Get the best offers on discounted new cars anywhere in the country with Coast2Coast.
With our national network of authorised and regulated Main Dealers, flexible finance deals and unbeatable customer support, Coast2Coast gives you everything you need.
Your next new car, with a great discount off the list price and no haggling, delivered right to your door.
Discover how Coast2Coast can make car buying fun again
Save time on all those tedious phone calls and showroom visits, and get out of haggling with salespeople over the list price.
Find out how much fun it can be to look for a new car again, by using our Car Configurator, your customised gateway to the best new car deals in England and Wales.
Protected by the Financial Conduct Authority, with leasing and finance deals offered only by regulated credit brokers, Coast2Coast offer you peace of mind every step of the way.
Build your dream car online then we'll do the rest!
Getting a Discounted New Car with Coast2Coast
Buying your next discounted new car couldn't be easier with Coast2Coast.
You select your specifications on our interactive Car Configurator
Add your personal information
Your customised quote is instantly generated and emailed
Coast2Coast finds you the best price, then links you to the dealer
Finance options will be presented
You count the £ saved off the list price!
Prepare for your next new car to be delivered, right to your door!
No hassle. No fees. No problem.
About Coast2Coast Cars
Coast2Coast Cars have been helping drivers all over the UK find their dream discounted new cars for more than twenty years.
Recommended by the BBC, we focus on offering you friendly service, personalised advice and a fun-to-use car-finding portal.
We match that with our extensive knowledge and experience of all the most popular car manufacturers.
Then we add in the potential pricing options that are available from the Main Dealers.
Combining all that means that you will get the best deal when you're picking your next vehicle.
With our nationwide network of Main Dealers across England and Wales, we offer you an unbeatable range of discounted new cars, all protected with full guarantees and manufacturer warranties.
Contact us now and find out how we can save you thousands of pounds on your next car.
See what our customers have to say about Coast2Coast
We pride ourselves on being a family-friendly business, something that is shown by the fact that our customers come back to us again and again whenever they're looking for a new car.
Take a moment to read these happy testimonials to find out what people are saying about Coast2Coast.
Even the BBC's consumer affairs experts are impressed with our service, which turns the tables and gets the dealers competing for your business.
Our knowledge and understanding of the discounted new car market can make all the difference, and we're offering you the benefit of that experience.
We're focused on getting you the best deal, and making it fun to find your next dream car.
Call us now for a no-obligation discovery call and find out how we can save you thousands on your next new car.
Discounted New Cars, there's only one place you should look to find them and that's Coast2Coast.