Ford Finance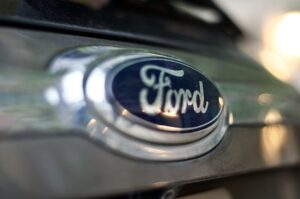 At Coast2Coast Cars, we focus on ensuring we deliver a complete service for each client. Choosing your next car is an exciting prospect, especially with so many Ford deals to take advantage of and that's why we work hard to cover all bases. We offer a variety of deals that are designed to offer value for money while ensuring you find a car that fits your budget. Whether you're looking for a small car such as the Ford Fiesta or a family car such as the S-Max, our car configurator will have you covered.
Despite this, we also understand that purchasing a car is a big commitment. In fact, we know that it's one of the biggest purchases we make in our lifetime, so naturally, we want to help you get it right. While we can help you find the best deals, we can also help you find finance that's right for you too. So, when you have the best Ford deals and the latest finance offers, you can purchase your car with confidence.
Why Finance is so Important
When it comes to finding the right car deals, we have experience and to show you we go further, we also help source finance deals that help you make your dream purchase. The cost of a car carn amount to thousands of pounds but our aim is to make the process as stress-free and pain-free as possible.
Car finance is especially important because it provides an affordable option when it comes to financing your car. Very few people have the ability to purchase their car outright and that's where finance comes in. Our finance offers are designed to make cars affordable and that is an important part of what we do. So, we make sure that our finance offers are the best out there. This means that you can find an offer that fits your budget and purchase that car you have always wanted.
Car finance means that you don't have to spend thousands of pounds of your own money purchasing your car. You can choose the period over which you take out your finance, making it possible to tailor your purchase to your budget. From one year to five years, finance provides you with control over how much you are spending. So, if you want an affordable option when purchasing your next Ford car, we have you covered.
What Are The Benefits of Ford Finance?
At Coast2Coast Cars, we want all of our clients to own the car that they want. As a result, Ford finance can help you to take ownership of your Ford car. Owning a car doesn't mean that you should have to eat into savings. Therefore, with finance, you can take control of ownership and how you make your purchase possible.
You can choose the finance period allowing you to create a repayment amount that works for you. Choose longer and the monthly amount will reduce or if you want to pay it off quickly then you can shorten the term. All of these features make choosing finance an attractive prospect and it means that you will own your car at the end of the period.
Why Coast2Coast Cars Are Right For You
We care about our clients and we work hard to make sure we help them save money. Not only are our car deals the best out there but we also work closely with lenders to ensure you can find the right finance. Our team of experts work hard to provide a service that our clients can trust and with a vast amount of experience, we are confident that we make the process streamlined and efficient.
For some, purchasing a car can be a daunting experience but with us, we ensure that we take care of you. From working closely with you to identify your desired vehicle to make sure you're benefiting from the best finance offers out there, we make the needs of our clients a top priority.
So, when you are looking for your next car, come to Coast2Coast Cars because our Ford finance and car deals guarantee that you will find the car you have always wanted at a price you can afford.