Best UK prices on Lexus CT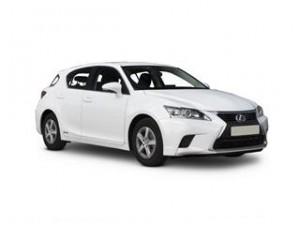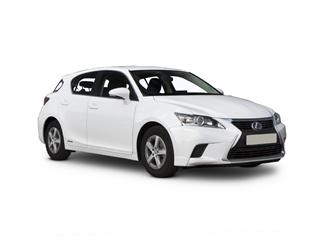 The hatchback market isn't always associated with luxury however the Lexus CT hatchback changes all that. This is Lexus's first entry into the compact car class and it bodes well. The usual Lexus luxury is apparent from the start with bold design and tuned handling. Available in 5 versions the standard model includes hill assist, 15-inch alloys, LED daytime lights, rain-sensing windscreen wipers, a 7-inch screen and DAB radio, Bluetooth connectivity and dual-zone climate control.
There is 1 engine available, 1.8-litre petrol which comes with an electric motor for hybrid running which makes for some impressive fuel return figures of up to 78.5mpg. The electric motor ideal for city driving delivering instant power. 0-62mph takes 10.3 seconds.
The interior ride is quiet and you know you're in a Lexus.
Upmarket materials and craftsmanship like finish all finish of the interiors well laid out controls nicely. The 4.2-inch screen available on the higher trim level models looks particular at home in the Lexis's dashboard.
The Lexus CT has 8 airbags, stability control and a 5 star NCAP safety rating so you can be sure your passengers and driver are well taken care of. The 375-litre boot space can be upgraded to 985 litres by simply folding down the rear seats.
Coast2Coast Cars have access to a range of offers for the luxurious Lexus CT and this includes all specs and models. Avoid paying list price if you use our online offers quote system you could save £1,000's on your new purchase. It couldn't be easier, you just fill in the form, choose your spec and receive quotes for your chosen Lexus. The dealers can also offer financial services too subject to status and they can talk you through what options you have.