Mercedes Benz Special Deals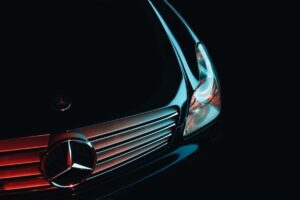 When it comes to finding the perfect deals on Mercedes Benz cars, Coast2Coast Cars is an authorised and regulated dealer, offering savings and access to new vehicles and lease offers.
We understand the importance of finding the right car and if you are looking for a car that is extremely well built, reliable and possesses all the class and style you need then Mercedes Benz cars are going to tick every box.
Despite being considered one of the top car manufacturers in the world, there are still many Mercedes Benz deals to be found and we are leading from the front with the best offers out there. With a whole range of models and options available to choose from, there is something for everyone.
A Wide Range of Vehicles to Choose From
Mercedes Benz prides itself on providing cars for every market so whether you're looking for a small and stylish car to something that's large enough to carry the family then you can be sure that you will find what you are looking for. What's more, they have top spec sports models available too, ideal for those who are searching for something a little more powerful and exciting.
The Mercedes A-class is ideal for those seeking a smaller vehicle that is ideal for driving around town, although there is no shortage of comfort either. The famous C Class is known for its elegance and charm. An all-rounder, it is ideal for families, sales representatives and those who are looking for comfort on long journeys. Of course, for larger families seeking an abundance of space and the typical German engineering that comes with their vehicles, the Mercedes Benz Glb is certainly going to offer everything that they need.
Impressive Build Quality
Mercedes Benz has been known to build impeccable cars throughout the years, offering everything from reliability to design and finish, they offer it all. The manufacturer prides itself on ensuring they achieve complete perfection in the final finish so with their flowing lines, LED lights and intuitive interior design they capture it all.
Instantly, drivers recognise the high-quality materials used within the cabin. Supple leather, soft door cards and dashboards and impressive features, they leave no stone unturned when it comes to delivering complete luxury.
Choose Your Own Vehicle
With Coast2Coast cars configurator, you can choose your very own vehicle and find a deal that suits you. We have created a detailed configurator because we understand that purchasing a new car is an important decision. Furthermore, we understand the importance of finding a vehicle that works for your specific circumstances.
So, the configurator is intuitive, simple to use and allows you to see all of the vehicles that we can source for you. Choose your manufacturer, select your model and then the derivative. You can then go through the process of completely personalising your vehicle. This includes the paintwork, the packs, the trim, wheels, exterior and interior features as well as entertainment, safety, security, driver convenience and technical options.
This detailed process ensures that you can find the perfect vehicle and be provided with a detailed quote.
Purchasing a new Mercedes Benz with Coast2Coast cars is an experience that you can enjoy from start to finish because the process of purchasing a new vehicle should be exciting and rewarding.
All Mercedes Benz deals will come as first registered and with 12-month road tax included and all cars come from a UK dealer registered in England, Wales, Scotland or Northern Ireland. With your own personalised quote provided directly to you, you can take control of when you hit the purchase button.
Take Advantage of Lease Deals
We also have the ability to source a huge range of Mercedes Benz lease deals, allowing you to take advantage of some great offers that give you a simple approach to motoring. From the lower-priced A-Class to the upper end of the market with a family-friendly GLB, we give you the scope to choose your annual mileage, initial rental and term options as well as choose whether it is a personal or business contract. What's more, you can filter the search based on the monthly price too, giving you greater control over what you can afford.
A lead deal on Mercedes Benz cars allows you to take advantage of monthly payments over a fixed term and in some cases we can even offer deals with up to three years free servicing. When the term ends, you can opt to hand the vehicle back and lease another, giving you access to hassle-free motoring and a new car every few years.
Mercedes Benz special deals
At Coast2Coast cars we are experienced in all aspects of car sales, ensuring we find you the best deals on Mercedes Benz cars. We are regulated by the financial conduct authority which means that we follow all laws and regulations when it comes to helping you purchase or lease your next vehicle.
We can help you to find your next car with ease, using our configurator. It has been cleverly designed to make the process simple and effective. We want to become your go-to website for the latest deals on all Mercedes Benz cars. Once you have chosen your car, you can then submit it for a quote and an appointed representative will begin the process of collating the details and personal information. They will then help you with finance and as a credit broker, we can also offer your finance deals with no obligation.
The entire process from start to finish is simplified and enjoyable because we understand how important it is to get your next car right. With a whole range of Mercedes Benz vehicles to choose from, we ensure that finding your next car is a breeze.