Nationwide Vehicle Contracts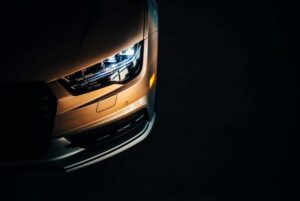 At Coast2Coast Cars, we understand the importance of ensuring, we provide a complete service when it comes to ensuring our clients can access the vehicle they want. While many might choose to purchase their vehicle outright or through finance, some prefer to take advantage of car leasing. Car leasing is continuing to grow in popularity and that means that we do all we can to ensure we provide the latest deals on car lease. Our team is committed to ensuring we provide a complete service from start to finish and that's what sets us apart.
Why Car Leasing?
Car leasing gives our clients an additional option when it comes to driving the car that they want. In some instances, purchasing their desired car can be out of reach but leasing provides a different approach and the price you pay is based on depreciation among many other things but it does mean that you could pay by choosing our lease deals.
The great thing about contract hire vehicles is that you get to pay a fixed price for the vehicle each month and you have a clear understanding of the deposit you pay. So, you pay the lease costs for the duration of the lease contract and then you are free to hand the car back to the lease company before choosing your next vehicle. It is a great solution for ensuring you always drive the newest cars while not having to worry about part-exing your current vehicle or selling it privately.
Furthermore, it provides a hands-off approach to motoring because all of the cars we offer are new and that means that they won't require an MOT and all of the cars are covered by a warranty that often covers the duration of the lease period, which means that any problems are often covered by the manufacturer. You can also opt for maintenance packages if you don't want to worry about consumables such as brakes and tyres.
How Do We Source Our Deals?
All of our deals are the latest offers on the market and with that comes the best prices. From one day to the next our deals can differ and that's because we are always scouring the market and working with our network of exports to offer you the best deals. We have built relationships with specialists within the industry including manufacturers and dealers and that gives us access to offers that really do set us apart. So, when you turn to us, we ensure we always give you the best lease deals that can help you to make savings
on your next car.
You can use our configurator to submit your request for lease deals and because we cover a wide range of manufacturers, you can be sure that we have a deal waiting for you. Our team is constantly looking for deals and they know what works for our clients and so, you can put your trust in our deals.
Of course, we offer nationwide vehicle leasing and that means that we can offer our excellent deals around the country. So, wherever you are located, once you submit your requirements, we get to work to find the right deal for you.
All of the deals we find and supply are authorised and regulated by the financial conduct authority, so you have complete confidence in all that we do.
Why Choose Coast2Coast Cars?
We are a company that cares about our clients and with decades of working in the motor trade industry, we know what our clients want. Our expertise and excellent service has been experienced by thousands of clients and all have benefitted from our care and attention to detail. We are a team of dedicated specialists who enjoy providing each and every client with their next vehicle.
Whether it's a small vehicle for driving around town or a large executive vehicle for business and even an SUV for the family, our insight and knowledge ensure that you're in safe hands. When you get in touch with us we get to know your specific requirements before beginning the search for deals that work for you. We're not pushy or attempt to force you into making wrong decisions because we are also on hand to provide our advice and guidance. We provide a personalised service that is tailored to each client and that's what sets us apart.
At Coast2Coast Cars it's our ability to put you at ease and give you the confidence in us that ensures we deliver complete satisfaction. Over the years we have worked hard to fine-tune our business, ensuring it provides each client with exactly what they are looking for. We are passionate about cars and we love nothing more than helping our clients find the car of their dreams, whatever it might be. With us, you will receive a first-class service that ensures you benefit from the latest lease deals on the market and that means you can save money and benefit from our support along the way.
Purchasing a car shouldn't be stressful and that's why you should turn to us when you are looking for your next lease vehicle.