New Cars Direct
When it comes to purchasing a new car you have plenty of options of where to choose new cars directly. We work the same way as them and can get you huge discounts on new cars saving you sometimes £1,000's in purchase costs. We work with a nationwide network of specialised dealers who all have something different to offer when it comes to new car discounts.
Our trusted dealers all offer full dealer facilities such as finance, warranties, repairs and servicing and more. We can arrange everything so you just relax and wait for the quotes to come in on your next new car. We mainly work with brand new cars so you can be assured of the latest models being available at reduced prices. We are a small family run business and have years of experience in this industry.
We work closely with our partners so we can pass on any discount to yourself, we do not charge a fee or take a per cent of the discount.
Baileys New Cars Direct operates the same way as us. You simply fill in the online quote form on our website, this literally takes 2 minutes and then you sit back and let us do all the hard work. We contact our network of partners and see what offers and discounts they have. We know exactly what car and the spec you want as you will have completed our quick car builder form online, this takes 2 minutes and you choose everything you want, engine size, colour, spec, extras etc, then we do the rest.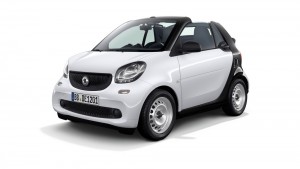 We combine experience and knowledge with exceptional customer service, all backed up with a know-how of the motor trade too. You can read plenty of our reviews from past happy and satisfied customers too. Any questions anytime contact us via the form or email or even give us a call. We can find the best deals on any manufacturer of car and any spec, our service is totally free to yourself and you can just walk away at any point and not take up any offer we find you.
Our service is totally free and you are under no obligation at any time.
Shortly after filling the form in you will receive a list of quotes for your new car, you simply browse the offers and see if any take your fancy, if so then you contact the dealer direct. There's no haggling and no stressful negotiations as we have taken care of all this for you. If you have a question on anything at any time just let us know and we will help. When you are all set to purchase we will send your details to the main dealer who has the deal you like and they will contact you directly. You can discuss any finance or other options direct with them.
All the cars are brand new supplied by main UK dealers, you deal directly with the dealer, not us and all the usual facilities like warranty are included as expected. Some have special finance options too so you can buy the way you want.
Build your new car online and then sit back and see how we can save you thousands of pounds, similar to Baileys New Cars Direct.
Get the ball rolling and build your dream new car online now.