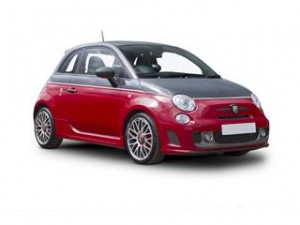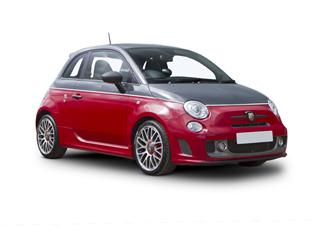 Best UK prices on Abarth 595
The Abarth 595 offers an unbelievable experience for such a small car. The little hot hatch is fast and fun to drive. The new facelift model of 2016 promises, even more, driving smiles. The punchy 1.4-litre turbocharged petrol engine puts out between 160 and 180hp, this depends on the model you purchase. 0-62mph comes in 7.8 seconds for the entry model. There's even a soft-top model for even more thrills behind the wheel. Available in 3 versions the Abarth 595 takes city car driving to a whole new level. The stiff chassis gives an on-track feel with excellent cornering and direction turning.
The interior is of a quirky nature and perfectly compliments the exteriors unique look and style. Air conditioning tinted windows and 16-inch alloys all come as standard as well as the rather hip infotainment system attached to the 5 inch screen.
The seating layout provides ample room for both driver and passenger with boot space at an ample 185 litres a weekend away is easily doable in the Abarth 595. Drop the rear seats and that weekend can be longer with 550 litres of space. We test our cars with obd2 scanners reviewed already, so we are sure they work perfectly and deliver the best results.
Get on board and accept the challenge. Everything on the Abarth 595 has been enhanced to exceed expectations. Grab the wheel and put it to the test: the performances are in your hands. The sound of the Abarth engine is pure enjoyment, and the double satin steel exhaust at sight is the amplifier of this great feature. Sink on gas, give those who are used to following you a full and powerful rumble, only Abarth.
Here at Coast2Coast Cars, we could make it as much fun to buy the new Abarth 595 as it is to drive. Our network of nationwide dealers have options that could save you hundreds perhaps thousands of pounds in the drive away purchase price. It takes minutes to get your quote online with no obligation to yourself.