Renault Finance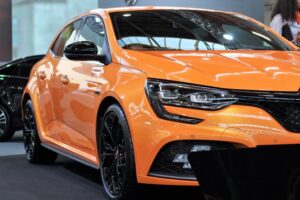 Purchasing a new car is a big decision and we understand that it is one of the most expensive purchases we make during our lifetime. However, at Coast2Coast Cars, we are confident that we can provide you with a feasible option when it comes to covering the cost of your next vehicle. Whether you are looking for the small and compact Renault Zoe, the ever-popular Renault Clio or the larger Renault Kadjar, we can help you to make the purchase with ease and with confidence. Using our service, you will be able to find your perfect car by using our configurator, making it easy to find a car that has everything you need.
Why We Offer The Best Renault Deals
We are a company that works hard to provide our customers with the best deals on Renault vehicles. Our link to a wide network of dealers and manufacturers ensures that we constantly have access to the latest deals that can help you to save money and own the car
that you have been looking for. Our experts are constantly monitoring the market to make sure that we always have the best deals ready to go and because they change daily, we make sure we keep our finger on the pulse. Whether you're looking for a car that's perfect for town driving or something that's ideal for long journeys, we have a range of Renault cars that are suitable for you.
Why Finance is Perfect For You
Whether you are opting for a basic Renault car or one with added extras, covering the cost outright is out of reach for many. This means that it's important for you to have access to finance that allows you to purchase the car you want. Our finance deals are highly competitive and are supplied by RCI financial services limited. We make sure that they are low priced and provide you with the scope to make payments that fit within your budget. So, you can pay a larger deposit, pay over a longer period of time or find an arrangement that works for you. We are experts in ensuring that our clients can find finance that meets their needs, allowing them to drive away in their dream care.