UK Car Broker
W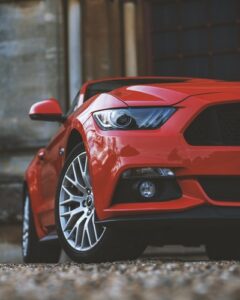 hen the time comes to find your next car, it's important that you always do everything possible to find the best car deals. With so many offers on the market, it can seem challenging to identify what is the best offer for you. You'll spend hours looking around, exploring different offers, eventually finding yourself back at the start but when you choose Coast2Coast Cars, you can benefit from a UK Car Broker that takes care of your needs.
By turning to us, you can keep everything in one place which means you won't need to shop around for the lowest car prices because we do that for you.
Why We are the Right Fit
Our service is designed to help you find your next car. With an array of car dealers and manufacturers offering discounted prices, it might seem as though every deal is right for you but that is not always the case. When the time comes to buy a new car, more is less and
that's why we are here for you.
We are a UK car broker who understands the process of purchasing a new car in the United Kingdom. We also recognise that too often, people pay too much for their new car and so, we work hard to bring you vehicle pricing that really does offer you something more.
Our team of experts work hard to find the latest prices on the market and that means that you can put your trust in us. We are committed to offering car discounts and car deals that offer value for money. What's more, we also do all the leg work because where is the fun in
spending hours looking for your perfect car?
All we need to know is what car you are looking for, your budget and we can take care of the rest, it couldn't be any easier.
Finding Your Next Car the Right Way
By using our services and choosing us as your car broker, you will benefit from our network of dealers and manufacturers. This means that we can reach out to the market and make connections, finding the best-discounted prices around. We can offer these deals because we have professional agreements with our network and that means that you won't get the deals that we love anywhere else.
We are always offering the latest deals which means that they can change on a daily basis. Therefore, it's important to check with us before making a purchase because we could save you even more money.
We do what we do because we love offering our clients the ability to make savings on some of the biggest purchases that they will ever make. When choosing to use our service, we could help you to save a considerable amount of money on a new car deal and that's the difference.
We have the scope to offer deals across a wide range of manufacturers and models, giving you plenty of options when it comes to finding a deal and your dream car.
With a market that is constantly changing and prices that move on a daily basis, we will make sure that we always offer you deals that matter. We are all about delivering customer satisfaction but also ensuring that we always offer the latest and cheapest prices on the market.