Skoda Fabia
Introducing the all-new FABIA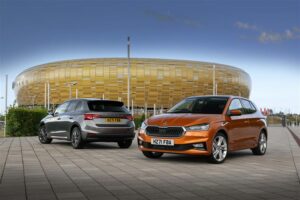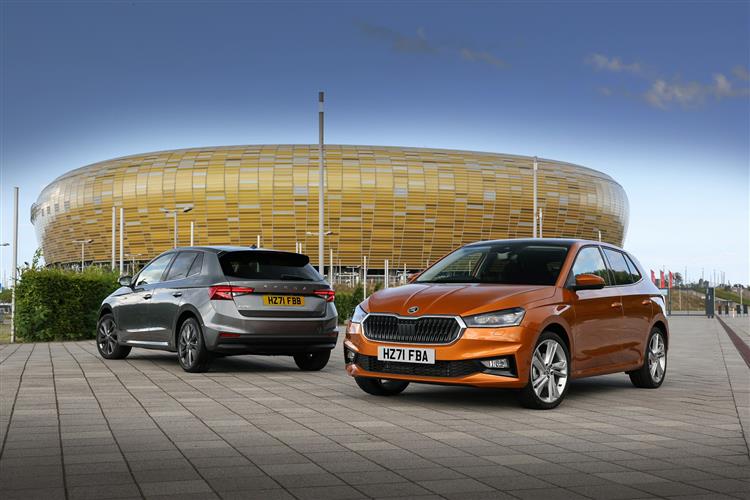 Bold design and smart connectivity have always been the trademark of the Škoda Fabia. This all-new model intelligently builds on that legacy without ever looking back. From its sharper exterior and more spacious interior to its new turbocharged engine, everything now feels bolder… and smarter.
It's also a car that feels expressively stylish yet impressively versatile, where zipping around the city or heading out for a longer adventure feels equally effortless. From highly efficient LED headlights to a host of elite safety systems, the all-new Fabia is packed with features that mean being comfortable while being yourself has never been easier.
The Škoda Fabia is classed as a supermini produced by Czech manufacturer Škoda Auto since 1999. The Fabia was available in hatchback, estate and saloon body styles at launch, and since 2007, the second generation is offered in hatchback and estate versions. The third-generation Fabia was launched in 2015, and the fourth in 2021.
4.5 million fourth-generation What Car Winner 2021 Škoda Fabia's have hit the roads since its launch. It is available with full LED headlights and taillights, digital instruments and a heated steering wheel and windscreen. It even has an ice scraper clipped to the inside of the fuel flap and an umbrella that slots into the front passenger door ready for a rainy day.
The range of engines all run on petrol and produce between 64bhp to 108bhp. The entry-level is the 1.0 MPI 80 engine. The turbocharged 94bhp 1.0 TSI 95 can do 0-60mph in around 10.5sec. The 109bhp 1.0 TSI 110 comes with a six-speed (rather than five-speed) gearbox.
Performance and drive
The engine is smooth and is great for pottering around town or cruising along on the odd motorway journey. The Škoda Fabia's relatively soft suspension does a good job of ironing out lumps and bumps.
Interior
Fabia's cabin feels spacious compared with superminis in general, with great headroom and a 380ltr boot space. The logical layout looks neat and is finished with good quality materials, with the fabric trim across the dash feels like a smart touch.
The infotainment set-up is the latest generation of the VW Group's tech which looks great and the graphics are sharp. Higher-spec models come with a 10-inch Virtual Cockpit digital driver's display.
What Coast2Coast can do for you
Buy a Škoda Fabia at a price you'll love from us. Coast2Coast have a network of UK franchised dealers who can offer customers the very best deals Škoda Fabia have to offer, with full manufacturers warranties for your peace of mind.
Our team is dedicated to working with you, so if your needs or budget changes, or you feel a deal isn't quite right, then we will begin the search again. As a car broker and authorised dealer, it is our job to work with you to help you find Škoda deals that simply work.
Once the order has been placed with the franchised dealer, and a deposit contribution agreed, you will have full contact with that dealer and payment for the vehicle will be made direct to them. We then receive a commission direct from them.
If you are looking for Škoda lease deals, look no further. Here at Coast2Coast, we offer various car leasing deals, whether you are looking for a business or personal lease deals, there will be vehicles and offers available to you that will help you find the best deals to fit your requirements. Some contracts may be subject to excess mileage conditions.
Our authorised dealers offer a full range of Škoda finance offers including Personal Contract Purchase with an optional final payment at the end of the contract, Personal Contract Hire, Hire Purchase and more. They offer consumer credit because they act as a credit broker, not a lender. Throughout the transaction, we are available to provide help and advice where needed on your personal offers.
Credit brokers will have a registered office registered in England and will be authorised and regulated by the Financial Conduct Authority. Terms and conditions will apply, and all offers will be subject to status. Monthly payments will need to be made on all contracts for the length of the agreement, and the vehicle may need to be returned on final payment depending on the type of contract. Any images used are for illustrative purposes.