Best UK prices on Nissan 370z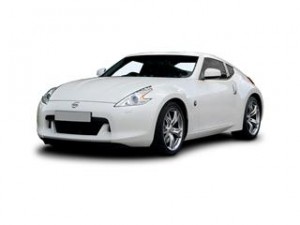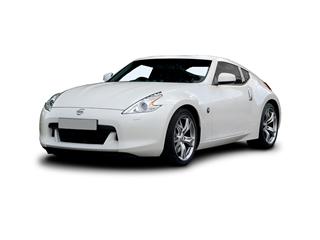 Nissan's Z-car has been a dominant force in sports coupes for more than four decades. The latest Nissan 370Z coupe traces its roots to the legendary 240Z that took the world by storm with its exceptional looks and powerful performance. Fast forward to today, and you'll find that the basic formula defining the Z has stayed the same, now with a remarkable 328PS 3.7L V6 engine and a host of technological advances.
The classic 370Z coupe is a revolution of engineering and technology. With substance to back up the style. With performance to match its looks the Nissan 370Z continues to define the classic Z range.
Available in 4 versions from the entry-level 370Z to the 370Z Nismo there's aversion for you. Fuel economy won't be the best however you won't be buying this car for that, fuel return is up to 26mpg and a 0-62pmh figure of 5.3 seconds, truly sports car territory. The ride is simply thrillingly allowing the driver to feel at one with the 370Z. The grip is impressive despite the huge torque being placed down by the back wheels.
The interior is very comfortable, and well made with driving position perfectly placed for feeling the drive.
The cabin feels like a fighter jet cockpit, with all the controls you need handily placed. Boot space is enough for a weekend away at 235 litres.
Technology is impressive with the entry-level version including 18-inch alloy wheels, climate control, synchro rev control and Bi-Xenon headlights. Obviously the top of the range versions has an even more impressive list of features.
Performance often comes with a price however this doesn't have to be the case with the new Nissan 370Z thanks largely to our relationship with Nissan dealerships throughout the UK.
This gives us direct access to the latest deals and discounted prices on all Nissan's.
The savings are passed on to yourself during the purchase even if you purchase using finance. To get started with your new car quotation simply fill in the online form today and see just how much you could save on your brand-new Nissan 370Z.