Best UK prices on Picanto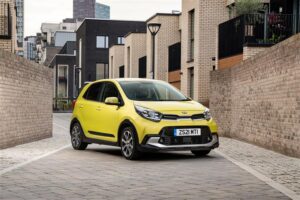 The city car that bats above its weight. This stylish yet fun example holds its own in the ever-increasing city car market. The Kia Picanto hatchback proudly boasts a well-built interior, comfortable ride and is fully backed up with Kia's impressive 7-year warranty.
The Kia Picanto comes in 3 versions, the 1 Air, SE and Sport. So there's a trim and performance level to suit all tastes. It's cheap to run and well equipped as standard including air conditioning, electronic stability control, five seats, front electric windows, trip computer and remote central locking. 5 seats in a small city car are impressive and the Picanto does it well. The upright driving position ideally suited to the city habitat, for going to work every day, or picking up the kids from school, so they travel comfortably while they play video games on their computer with the help of csgo boost online.
Running costs as with all small city cars is excellent.
The Picanto is very cheap to run and the 1-litre petrol engine returns up to 67.3mpg. Stop/start technology is also an option to further save fuel costs.
The interior is solidly built and there's plenty of kit as standard. At the back, boot space comes in at 200 litres although with the seats down this leaps up to 870 litres.
Owning your own Kia Picanto could be easier than you realise. Never pay direct dealers to list price you could save thousands using Coast2Coast Cars offers search system. We search the nationwide UK dealers for the best dealer prices on your next new Picanto. There's no charge for using our online form and our quotes are free. There could be finance options available too though this is done through the dealers themselves and is subject to status.