Best UK prices on BMW 2 Series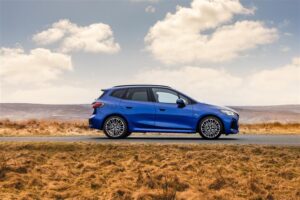 The BMW 2 Series injects all of BMW's know-how, expertise and knowledge into a more compact vehicle. Experience typical BMW driving pleasure like never before. Combining exciting dynamics, performance and handling and coming in a variety of versions such as convertible, Coupe and even a Tourer. With a relaxed style that manages to still pack a punch in terms of performance the BMW 2 Series ticks all the boxes.
Providing all-round versatility with the dynamic performance of the 2 Series leads and never follows. Being deceptively spacious as well as offering an endless combination of storage options the BMW 2 Series is equally equipped for short and long journeys, making driving pleasure once again.
Do not let the laid back design fool you for performance is as equally impressive.
Combining functionality with effortless driving the BMW 2 Series offers all-round versatility and the standards you'd come to expect from BMW.
Sporty, stylish and agile the 2 Series captures the spirit of driving. Powered by the top-performing TwinPower Turbo engine and combined with BMW's EfficientDynamics the 2 Series easily plays up to the Ultimate Driving Machine standard BMW always aspires too.
You can now save money on any BMW 2 Series with Coast2CoastCars fantastic deals. Saving you thousands on a new BMW. With our online quotation system finding out how much your next new BMW will cost is simple.
Simply fill in our quick, easy and simple online form and choose the options you require with your new BMW and see how much we can save you.