Mazda CX-3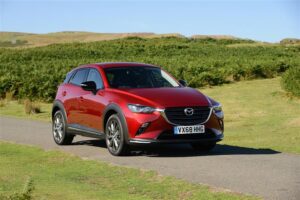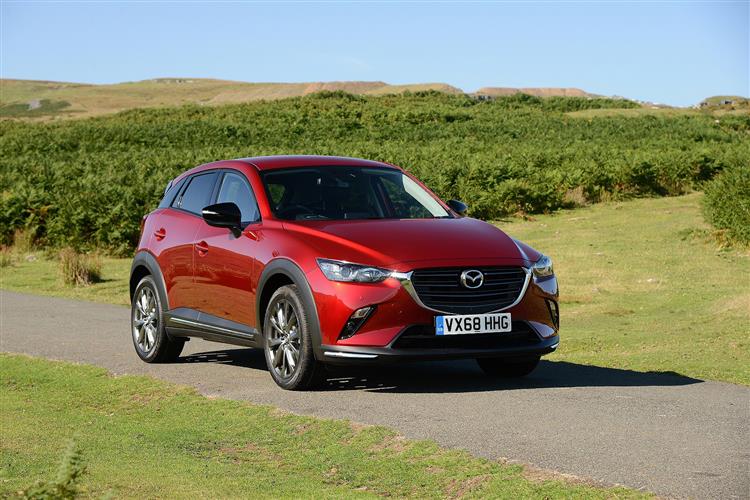 The all-new Mazda CX-3 announced itself to the compact SUV market in a big way. Stylish and fun to drive with that 4×4 ride height feeling. This impressive tall family car is equally at home on the city streets or off-road in the country. The SUV feels nippy to drive and with light steering twists and turns feel effortless. Motorway driving is also very comfortable. There's plenty of grip on offer and with hardly any role when cornering.
The SKYACTIV diesel 1.5 engine is the best for economy returning up to 74.3mpg. The petrol engines have the best performance with the 2-litre 148bhp option the best at 8.7 seconds for a 0-62mph figure.
The interior is jam-packed with features and up-market materials to give the cabin a quality feel. All models come with Bluetooth connectivity, DAB radio, cruise control, air conditioning and a leather steering wheel.
Boot space is 350 litres so plenty adequate for trips away and the all-important weekend big shop.
The Mazda CX-3 is for families who love life and chances are if you are a family and saving money is important to you. This is where we can help. We could save you further money on a new Mazda CX-3 car purchase. Why not find out how much you could save on list price Mazda by using our simple and free online car quote service. We can even advise on finance options should you wish to purchase by this method subject status. Simply configure your car online using our simple form and we search our database of dealers, offers and Mazda partnerships find you the best deal. Get started today and see how much you could save your new Mazda CX-3.