Mazda CX-5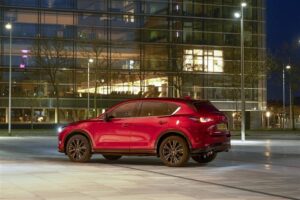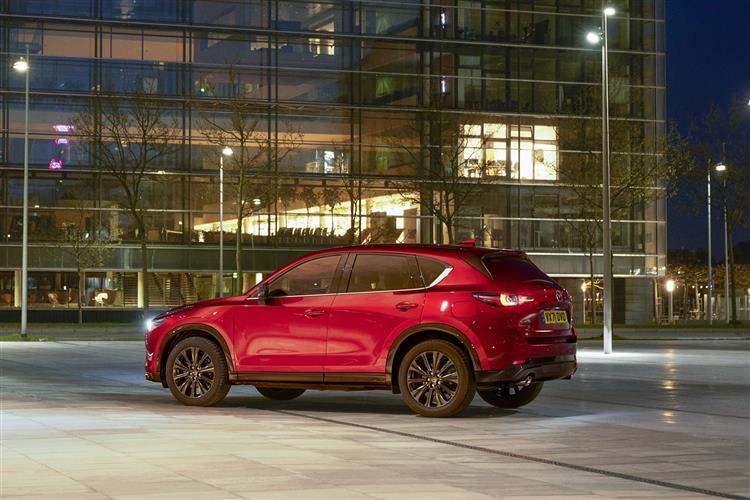 The award-winning Mazda CX-5 now includes SKYACTIV technology to make this mid-size sporty SUV even more tempting. Stylish looks matched with a spirited and sporty ride make this the ideal family car. With fluid handling and light steering the city streets pass by with ease as does motorway cruising. The distinctive styling and powerful yet economical engines make this a class-leading example of an SUV.
The most economical of the SKYACTIV diesel engines is the version combined with a manual 6-speed gearbox which returns up to 61.4mpg. But as we have said all engine options on the Mazda CX-5 are highly economical. If it's a performance you're after than the 2.2-litre 4WD 173bhp diesel version is your choice hitting 62mph from a standing start in just 8.8 seconds.
You'll be pleased to know the interior is every bit as stylish as the exterior.
The cabin is quiet at all speeds and the commanding high up views of the road you get make driving more of a pleasure. The dashboard is solid with a range of decent equipment as standard including a 7-inch touchscreen, DAB radio, cruise control, Bluetooth connectivity, Sat-nav, climate control, rain sensors, electronic parking brake and the all-important USB ports. Mazda's highly respected safety feature i-ACTIVESENSE means safety is class-leading too. At the rear of this sporty SUV, the boot can hold an impressive 503 litres. Folding the rear seats down increases this to 1,620 litres, plenty for your weekend adventures.
The all-new Mazda CX-5 comes feature-packed with some impressive technology wrapped in a stylish exterior. What's even more impressive is the purchase price however you may be pleased to know we could make further significant savings on the already affordable list price using our new car quotation system. The service is totally free and we can even help with financing your new Mazda CX-5 purchase subject to status. See how much we could save you today by simply filling in the online quote form.