Mini Convertible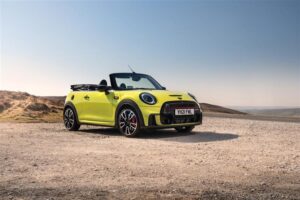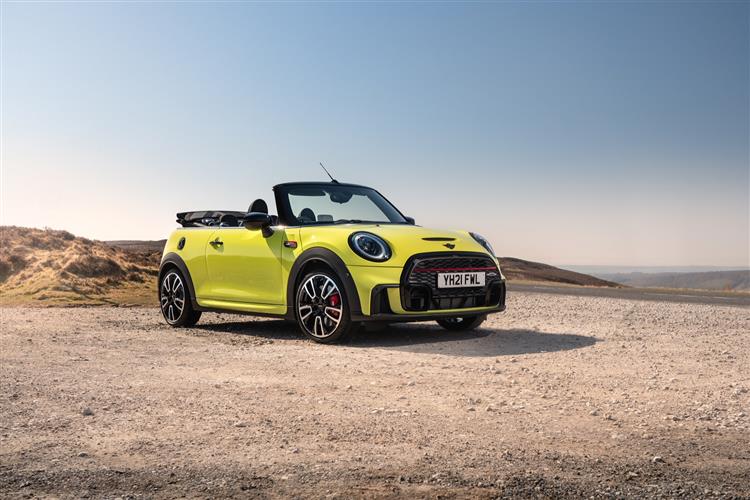 Take the fun factor of Mini to new heights with the Mini Convertible. Available in 4 versions form the Cooper to the John Cooper Works. The Twin Power Turbo engine makes sure the Mini Convertible has substance as well as style. Available in both petrol and diesel versions the petrol option can return up to 65.7mpg and the diesel version up to 80.7mpg. As for performance, the petrol version can reach speeds of 62mph in just 8.8 seconds, whilst the diesel version takes 9.9 seconds. The 2 litres 228bhp John Cooper S version can reach speeds of 62mph in just 6.6 seconds.
There's plenty of grips and the ride is agile especially around corners. The Mini Convertible is every bit as fun as the hardtop version. The John Cooper S model is the one you want if you really want to notch it up a little.
The interior finish is excellent with the large circular screen being the focal point of the funky dashboard.
The comfort factor is maintained with plush and luxurious materials, making the cabin feel quite executive. This definitely does not feel cheap the conclusion being the interior is equally as impressive as the exterior.
Boot space is enough for a weekend away at 160 litres though with the rear seats folded flat this is an impressive 215 litres, not bad for a small city convertible.
Experience the easiest car purchase ever not to mention receiving huge discounts off list prices. The all-new Mini Convertible is available at significantly less cost than the main dealers direct by our network of UK wide franchise stockists. Avoid unnecessary haggling and wasting your own time by letting US search for you. Simply tell us your desired spec and we source the appropriate vehicle usually at a substantially cheaper price to save you money. Get started now by filling in the form.