Mini Hatchback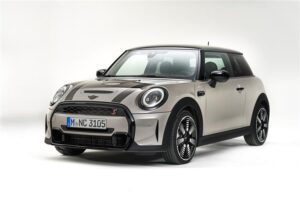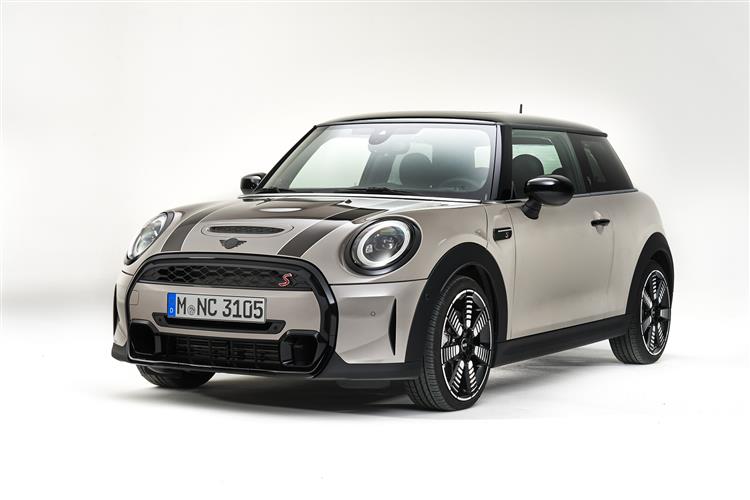 New but still as original as ever the Mini Hatchback is available in a 3 door or 5 door version. With stunning streetwise looks and a presence far bigger then the car itself the Mini Hatchback deserves a second glance.
The 3 door version is available in 7 models, from the One to the John Cooper Works. The Mini Seven 3 Door Hatch is available in 4 models. The 5 Door Hatch comes in 6 versions and the 5 Door Mini Seven Hatch comes in 4 versions. So as you can see there's a Mini Hatchback for everyone.
The practicality has been improved however the all-important fun factor still remains. Each engine version is efficient yet powerful. The diesel and petrol engines equally push the Mini along at impressive speeds and return a very good figure of mpg some engine versions returning up to 80.7mpg. Both engines can cope with motorway speeds very well with quietness in the cabin still apparent at 70+ mph.
The interior has the same unique look as the exterior. With the equipment on offer as standard impressing.
Curvy, quirky and unique the attention-grabbing central circular dash houses the essential controls. Electric windows, anti-lock brakes all come as standard.
The Mini Hatchback comes with an assortment of optional extras, in fact, it's probably one of the most customisable cars on the market, you really can make it your own.
Boot space on the 3 doors is sufficient for most journeys or weekends away at 211 litres. The 5 door version can boast 278 litres of boot space. Both figures increase with the rear seats folded down to 731 and 941 litres respectively.
The ride as you would expect is nippy and fun with a go-kart feel, with plenty of road grip to carry you through the corners. Short journeys are a joy and motorway runs feel effortless thanks to the light and accurate steering.
Find the best deals for your new car by using our exclusive online new car quotation service that has been designed to find you the latest deals and offers on your new Mini 3 Door Hatch. We work directly with the nationwide selection franchise and dealers who can all offer discounted prices when compared against the list price of a new Mini. They offer personal service and approach as receive each of our customers as unique. Simply fill in the online quote form today and we do the rest searching latest deals on your behalf to save you time and money.