Best UK prices on Toyota Rav4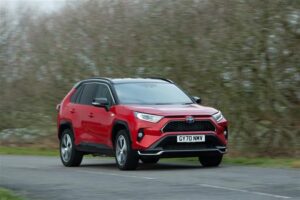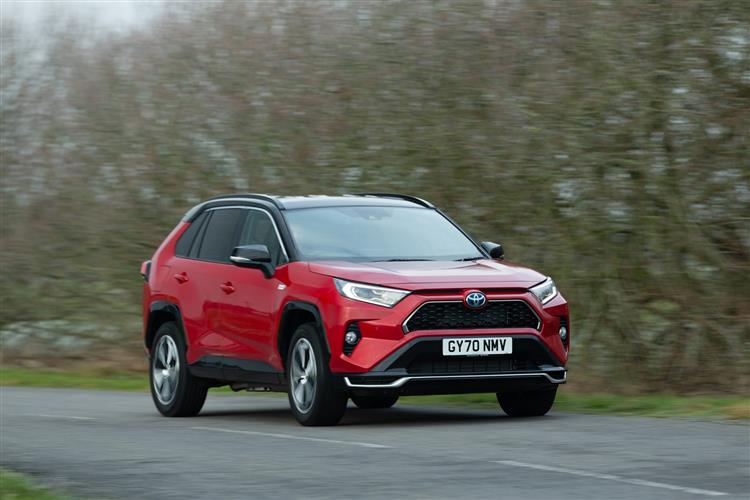 The all-new Toyota Rav4 offers spacious practicality with SUV styling. Inside the sharp and striking exterior is a well-equipped array of equipment. There's a large boot with 547 litres of space on offer including the 100-litre underfloor storage, combine this with the clever compartments in the cabin and passenger space and you can see why the Toyota Rav4 is known for being spacious. It also comes in 7 trim levels from Active to Business Edition Plus so there's a level of refinement to suit all budgets. The steering is direct with little corner role and motorway miles fly by with ease.
There's a choice of 4 engines including both petrol and diesel as well as a hybrid. Automatic or manual gearboxes are also on offer. The 2-litre diesel engine propels the car from 0-62mph in just 9.6 seconds. The 2.5-litre hybrid engine reaches 62mph in just 8.4 seconds.
The 2-litre diesel front-wheel drive provides the best fuel economy returning almost 66mpg when in an extra-urban scenario.
You should expect around 60mpg combined.
The interior of the Toyota Rav4 provides ample headroom and is ideal for long journeys. Adjustable driving seat aid comfort too. 17-inch alloys, Bluetooth, air conditioning, automatic lights and windscreen wipers, front and rear parking sensors and a 5.8-inch touchscreen all come as standard.
Looking to purchase the stylish Toyota Rv4 then why not go via one of Coast2Coast Cars handpicked dealers. We could save you a fortune from a new list price of your car just by filling in a quick 2-minute car building form. You just spec the car of your choice and we do the work for you, displaying deals and offers to suit you and with no obligation, at any time it's why Coast2Coast should be your first stop when you're seeking for a new car. Finance could also be arranged too via the dealer subject to status ask for more details when you have.