Best UK prices on Volkswagen Polo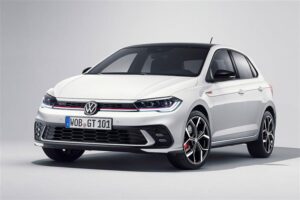 The Volkswagen Polo needs no introduction. Having stood the test of time the Polo is every bit a classic now as it has always been. A family favourite that delivers no matter what the requirements, be it safety, reliability and performance, not to mention economical advantages.
This supermini comes sin a 3 or 5 door version and is well known for being a class leader when compared against its competitors. Known for being safe and tough the Polo is also packed with technology to help keep everyone safe such as rearview camera, galvanised body and emergency city braking.
Sporty and stylish at the same time the Polo's exterior displays elegant lines with a choice of alloys to finish the look of available. The interior cabin offers a state of the art ergonomic design to make the driving experience a relaxing one with everything you need at your fingertips. Packed with equipment and all controlled from the infotainment screen.
The rear seats are split-folding to further increase the already impressive boot space.
Fuel consumption on the most economical version is a staggering 83.1mpg with the Polo available in both petrol and diesel versions and from a 1-litre version to a 1.8-litre turbocharged version. The Polo GTI being especially sporty in looks and performance!
The Volkswagen Polo is already a great value car yet we could make it even more of a bargain through our network of specialist dealers. Simply spec the car of your choice and any extras then see the sale price online instantly with our real-time quote system.