UK New Cars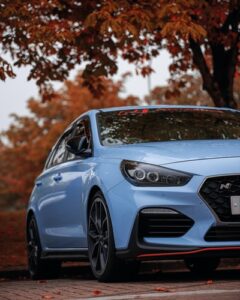 The excitement and idea of purchasing a new car can often become lost because of the frustration you experience when searching for the latest deal. Too often, the deals can be too good to be true but that is not the case when you turn to Coast2Coast Cars.
We believe that choosing to find your next car should be an experience that you embrace and enjoy, so our aim is to make that happen. With a wealth of brand new cars to choose from as well as finance offers and monthly deals to explore, you can become lost but we are on hand to guide you through the process.
With us, you'll have a seamless experience and one that is simplified from start to finish.
We Make Buying a New Car Simple
Why does everything have to seem complicated when looking for a new car? After all, the process should be just as simple as purchasing any other item but there is always something to think about. Deposits, dealer deposits, monthly payments, discounts and finance. It can all
seem overwhelming but we are here to help you understand the options that are available to you, eventually helping you make an informed decision.
Instead of opting to look at a wide range of brokers or dealerships, why not turn to us to keep everything in one place? With us, you'll have one point of contact, giving you a hands-off approach to the car buying process.
We strip away the complexities and allow you to see clearly what is available in terms of cars and deals. Our car configurator tool promises to help you choose the car that you want and from there, we take care of the rest.
We Search the Latest Offers
So, the car industry is full of offers and deals that leave you confused but what you get with us is the latest deals on the market. We work with our network of dealerships and manufacturers to search for the latest deals on a new car. This means that we do all of the leg work. All you need to do is provide us with your car and your budget and we take care of the rest.
The process is streamlined, simple and effective and it's the reason why so many people turn to us to find their next car. Deals can change on a daily basis and that means that we always bring the latest, up-to-date offers out there. However, it always means that you pay the best prices on diesel cars, electric cars and those with petrol engines.
Our team is dedicated to working with you. So, if your needs change, your budgets change or you feel a deal isn't quite right then we will begin the search again. As a broker, it is our job to work with you to help you find deals that simply work. There is no secret to it but we do have experience and healthy relationships with our network which means that we can trust them. When we trust them, you can trust us. It's as simple as that.
We go Further
Of course, buying a new car comes with the need to finance it and for many, purchasing a car outright is not a possibility but we make sure you have options. As a credit broker, we can offer finance offers and monthly deals that go hand in hand. When you tell us that you
want to make the purchase via finance, we will search for the best finance deal.
We will submit your application and provide you with the payment details, ensuring we work with your budget. We are regulated by the financial conduct authority too, which means that you can put your trust in us. Our experience of working with a wealth of clients means that we have the ability to work flexibly and with the ability to adapt.
Nothing is final until you sign on the line, so if you decide that you want another vehicle instead then that's fine with us. Everything we do is for our clients and we'll stop at nothing until we help you take ownership of the car you truly want. So, when you are looking for your next car, turn to Coast2Coast Cars and let us take care of the process