What Car Leasing
Our options could outperform What Car Leasing
Are you one of the people who prefer to lease a car rather than buying outright? If you are, would you use What Car Leasing, or would you prefer a more personalised service from an expert company like us?
Car magazine has been around for a long time. It was first published in 1973 and launched its website in 1996. In the ensuing years, it has become a trusted source of information for the car-buying public, and it has used its popularity to venture into the car leasing market, listing a number of leasing deals which they review from time to time.
What Car Leasing is a good source of basic information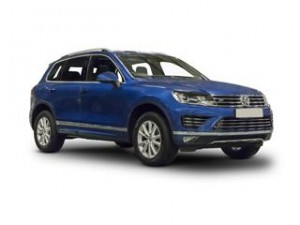 As one of the top car leasing specialists here in the UK, we would certainly recommend that you browse through What Car magazine or its website to get a feel for the leasing market and what deals they are advertising. But when it comes to actively seek out the best deal for you, you should talk to our experts here.
The tip of the iceberg
The place to start is our website. If you click on the "LEASING DEALS" link that can be found at the top of all of the website's pages, you will be taken through to a page showing you a number of typical leasing deals. This is only the tip of the iceberg in terms of the variety of lease propositions that are available.
If you look toward the bottom of the lease deals page, you will see a sorting tool. You can use this to call-up a whole range of lease offers targeted at various types of car you could be interested in. The list is extensive; far greater than that available on What Car Leasing.
Another drawback with What Car Leasing is the lack of interaction, although this can be forgiven as the data that is provided is simply to illustrate specific deals. With our leasing, however, you have the option to talk to a real person; a person with in-depth knowledge of all of the cars we handle, and the types of deals on offer.
Where to get the best deals on the web
We are a family run business. We have been trading since 1999 and have built an enviable reputation for being able to provide the best deals on the web for your new car, and this applies to purchase or lease orders.
We don't get involved at all in any matters of finance. Our job is simply to track down the cheapest deals for the car of your choice, and this is a service that is totally free of charge to you, the buyer. Once we've found great deals, we pass your contact details of to the dealers we've selected from our broad portfolio of franchised UK car dealers, and they will send you the quotations directly.
You can discuss any finance or leasing options you prefer with the dealer, but we are always here in the background waiting to help or offer advice if needed.
When it comes down to taking action – talk to us.
By all means, use What Car Leasing to give you an idea of the lease deals they have on their website or in their magazine. That's why they are there – to provide you with some basic information. But when it comes to going further and getting any quotations etc., you will be better served by taking us up on the expert, personal service we provide here.