BMW Bikes
BMW Bikes
Looking to upgrade your present machine? Confused where to go to get the best deals then speak to the team here at Coast2Coast. We not only work our magic with cars but also BMW bikes too. We have a nationwide network of dealers who all have various offers and deals on that can save you hundreds or even thousands off cost price of a new model. Bets part too is you do nothing. We do all the work for you.
Gordon and the team here have years of experience in gaining large discounts off new models. Full dealer facilities are of course included and with a choice of finance options and purchase methods you can be sure to find a great deal for you. Part exchange is an option also though this does depend on the dealer, you can discuss this when you speak to them directly after using our free no-obligation service.
The process couldn't be simpler. Just fill in our online form after viewing the model you are interested in and we do the rest. We scour the market in the UK, hunting those all-important special deals. Once we find them we will send these to you so you can see which suits you best. Should you see one that you like simply contact them directly to start the process. We do not charge you anything for this and we always pass on the savings to you the customer. There is no obligation at all to take out the offers found and we always keep you up to date on what we find and at every stage of the process.
Remember we do not charge you a fee or add anything to the BMW Bikes the dealers sell, it is totally free.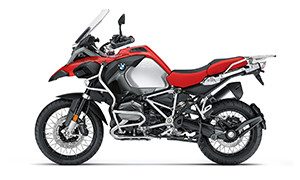 Buying using our service is just the same as walking into a dealer, you get all the same options and you still buy from them direct not from us. We simply have access to a nationwide database of the latest money-saving offers on new models.
We work by putting you the buyer in touch with the sellers. You can save sometimes over a thousand pounds if not more, some models you can save up to £1,800.
We have all the models available and full dealer facilities are available at all times. We have featured in some national magazines and papers with great reviews from previous happy customers. You can read these on our website anytime.
We are a small family business with a friendly and professional attitude towards delivery a fast and smooth service. Making the purchase of BMW Bikes hassle-free and with no stress. Especially when we save you money on this too.
Speak to us today anytime online or give us a call, we are happy to answer any questions you may have on anything. Remember, our service is free.
We simply save you hours of searching online and haggling directly with dealers when buying a new model.
We do all this for you so you just sit back and wait for the options available to come to you. If you are happy with one then you contact the dealer directly and away you go, no hassle, no stress, no fuss. Just a fast efficient service that saves you money.
We also deal with used versions too but the most savings can be had on new models.
Maybe the one you wanted is out of your budget, well we could help and make it a reality.
Read our FAQ's online too if you have any queries. Contact us today and see how we can help you save money on BMW bikes.