BMW Motorcycles
BMW Motorcycles:
We have now decided to utilise our experience and knowledge to help you get great deals and BMW motorcycle discounts. Of course, all the usual dealer facilities are included. We work directly with the main UK BMW motorcycle dealers and pass on all the discounts to you the customer.
Finance can be arranged also, with great rates and offers available. We have access to all the latest models brand new. We take care of all the negotiations for you. We can take the model, spec and colour of your preferred BMW bike and then use our real-time software to find the ideal choice for you, we then take care of everything to get you a great discount and deal.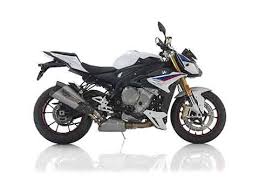 Contact Gordon on 01239 851743 Monday To Friday to discuss your requirements or simply browse our dedicated BMW motorcycle page on here and choose the model for you then fill in the quick 1-minute form.
We do all the rest.
We even work with dealers who supply quality used examples. Saving you thousands off the list price, all examples come with the usual facilities such as finance, guarantees and aftercare service. Browse online some examples of used BMW motorcycles.
We are a well-known family run business, experienced in discounts and offers since 1999. We offer a close and professional service with and have complete knowledge on all of the BMW motorcycle industry and where to get the best discounts saving you the customer money.
It's quite simple, build the bike you would like using our quick online form process. Fill in your details and then we email you quotes with prices, usually thousands cheaper then what you were going to pay. If you are happy to go ahead, then the BMW dealer will contact you directly.
Should you wish to purchase using finance you can speak to the dealer directly and they can advise you on all options open to you.
We work with a large UK network of franchised dealers who can offer our customers new motorcycles with great discounts. We pass these savings onto you. There are various ways to purchase your new motorbike and this can be discussed with the dealer direct once you have chosen one with the best savings and facilities suitable for your requirements.
Some of our deals save you up to £2,000 off list price of a new BMW motorcycle. From the Rallye TE to the Sport version. We have all the models available all at discounted prices.
Part exchange can also be considered too though this does depend on the dealer. There's no need to haggle over prices or deals as we will have already taken care of this for you. We are specialists offering BMW Motorcycle discounts and offers, that can potentially save you thousands of pounds.