Car Broker Near Me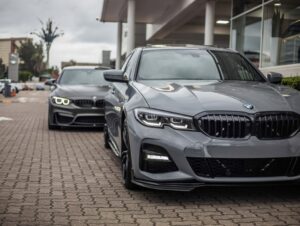 Finding the perfect car requires research and an understanding of what you require. Furthermore, once you have decided what vehicle you like, it's time to find the right car deal. With so many deals to pick from, you can find one that fits your budget, regardless of whether you are purchasing your vehicle or looking for a lease deal.
At Coast2Coast cars, our service is designed to ensure that you can access the latest vehicles and deals on the market. We understand that purchasing or leasing a vehicle is a significant decision and we are on hand to help you get it right. So, you don't have to search far to find a car broker near me because we are the right choice.
We Provide a First Class Service
Our team of experts are ready to seek out the best car deal that suits your needs. They are experienced in searching the whole of the market, ensuring they leave no stone unturned. Whether you're seeking a small Ford car dealership or you want something more upmarket with a Mercedes, then we are confident we can help you.
Using our configurator, you can build your dream car and have everything you have ever wanted with minimal fuss. We have made sure it is clear, concise and intuitive, allowing you to consider all of the available options. Once you have chosen your vehicle, it's time to let us get to work because we are confident we will always bring you the best deals out there.
The deals we access change on a daily basis but we are always ahead of the game, ensuring we give you options based on your needs and your budget. Our team is quick, efficient and professional, guaranteeing that you will discover the car of your dreams.
How We Make it So Simple to Discover Your Perfect Car
As industry experts, we understand that our clients have a need for a wide variety of vehicles. From small cars that are ideal for local journeys to luxury vehicles that are great for long journeys as well as family-friendly cars, we have it all covered.
We give you instant access to a simple configurator to help you purchase your new car as well as a lease deal finder where you can select your desired vehicle and begin the process. We always strive to have your chosen vehicle in stock which is why we search the whole of the market, keeping our options open and your satisfaction a priority. Even if you have another vehicle to part exchange, we can even help you with that too. We can offer you a competitive price, ensuring you have extra cash to put towards your next purchase.
We love everything about cars and we enjoy providing a complete service as a local car broker. We have helped many people find their perfect car and we are confident we can help you too. We're a team of committed and dedicated specialists who have a vast understanding of what it takes to help out clients find their next vehicle.
When you want to purchase or lease a new car, Coast2Coast Cars are always ready and waiting to help. We provide a professional service from start to finish, making sure we meet the needs of our clients and help them find the right vehicle that they0ve been looking for.