Drive The Deal And Save Money On Your Next New Car!
Drive away your next new car for less than you think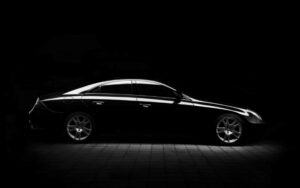 Do you love buying a new car? Do you enjoy the excitement of choosing your favourite make, picking all the extra features you want, and in just the right colour too?
Enjoy that feeling again when you drive the deal with Coast2Coast.
Nothing beats that moment when you set your sights on your next dream car.
Except haggling over the list price with a local dealer. Everyone hates having to do that. So, what if there was a way to build your dream car online, and then be taken straight to it, without all those phone calls, time-consuming visits to local dealers and tedious salespeople?
That's just what Coast2Coast offers you with the Car Configurator – a one-stop personalised portal to the best car prices in the UK.
Turn the tables on the dealers and get the best deal for you.
No fuss.
No fees.
No need to haggle, because we have the best car discount offers for you, all in one place.
Drive your next new car for less than you think.
How does it work?
It couldn't be easier to drive the deal with Coast2Coast.
You build your dream car on the easy-to-use Car Configurator on the Coast2Coast website
You fill in your contact details
Your personalised quote is emailed to you
Coast2Coast connects you to one of our handpicked suppliers
Options for finance will be offered
Part exchange deals can be agreed
Beat the list price!
No haggling with local dealers!
No fuss!
No hidden or unexpected fees!
Prepare for your dream car to be delivered!
Coast2Coast works in partnership with a national network of Main Dealers and reputable finance companies, which means that we can offer our customers a full range of business and personal leasing offers.
Why use Coast2Coast Cars?
Our dealers always give us the best car discounts and new car discount offers, which we can pass on directly to you.
There aren't any hidden fees or charges to worry about on any car brand that we offer.
All you need to do is complete the Car Configurator form, and then your enquiry is broadcast to our national network of Main Dealers and franchises, who start searching through their inventories to find your dream car.
We may need to contact you to pre-qualify your request, just to make sure that we've got what you're looking for.
Remember, we'll need your contact details to discuss finance and part exchange options and help you find your next new car.
Once we've connected you with the dealer, all you need to do then is pay a holding deposit, which will identify you as the 1 st Registered Keeper of the vehicle.
In most cases, the agreement will also include free driven delivery, although the dealer will confirm this.
About Coast2Coast Cars
Coast2Coast Cars is a family-run business, established more than two decades ago, in 1999.
Recommended by the BBC when they compared us to our competitors, we aim to offer you a highly personalised and professional service.
We have extensive and detailed knowledge of all the most popular makes and models, which means that we can provide you with the most helpful and appropriate advice when you're comparing vehicles and weighing up which car to buy.
We're happy to help everyone, whether you're looking for a car for private use or business purposes.
Once you've found your dream car on our Car Configurator, we're always just a phone call away to help you with the simple and hassle-free process of buying your new vehicle.
What We Offer
With our extensive network of UK franchised dealers, we offer an unrivalled range of new cars, all with full manufacturers warranties, at discounted prices you won't be able to beat.
These top-level discounts are passed directly onto you. Not only that, but you will have access to a full range of finance options, including PCP and Contract Hire whichever suits your budget best.
After you've placed your order, the dealer will keep you updated and confirm all payments have been processed.
At Coast2Coast, we're always here to help and advise you, whenever you need us.
Making It Easy To Find Your Next New Car
Finding a new car can be frustrating, taking a lot of your time, browsing all the options online, trying to find the best deals.
With Coast2Coast and our innovative Car Configurator, it all becomes so much easier.
Save yourself from getting stressed out online and let us do all the work for you.
Just take a few moments to fill in the boxes on our online form, and we will search high and low, until we find the perfect match for you.
Even better there's no haggling to be done because we take care of all that for you.
And what's more, we won't charge you a penny for it.
We have decades of experience in this industry, and we know where to look to find you the best deal.
Speak to us today and discover how we can save you hundreds, or even thousands of pounds on your next car.
Don't just take our word for it
We're a family-friendly business and that's proved by the close relationships we have with our customers, who come back to us time and time again when they're looking for a new car.
Just look at these happy testimonials to find out what people are saying about Coast2Coast.
Even the BBC's consumer affairs experts are impressed with our service, which turns the tables and gets the dealers competing for your business. Experience counts, and we're offering you the best of both worlds.
That's a friendly family-run company, where we pride ourselves on getting you the best deal and making it easy and enjoyable to find your next dream car.
Contact us today for a no-obligation discovery call and find out how we can save you thousands on your next new car.
Drive the Deal with Coast2Coast.