Hyundai Finance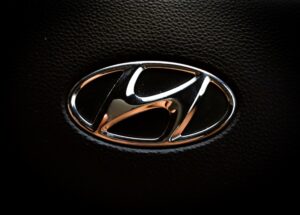 Purchasing a car is a big commitment. It's not just a decision that you have to get right for yourself but it's a decision that you have to get right financially. Of course, purchasing a car is probably one of the biggest purchases we make and for many, paying for it outright isn't possible and this is where Hyundai Finance can help.
At Coast2Coast Cars, we make sure that we make owning a car possible for everyone and that's why we work hard to offer a range of financing deals alongside our competitively priced cars. For many, motor finance is a solution that can help them own the car they have always wanted without the need to use their own cash or savings.
Why Finance Works
While we work hard to bring our customers the latest offers, we ensure that we operate transparently when it comes to financing. Our deals are the best out there and they come with competitive rates which mean that our customers always make a low monthly payment that fits around their needs and budget.
Of course, a personal contract purchase is an option but sometimes, people prefer to take advantage of Hyundai motor finance to own their next vehicle. The payments are consistent with owners paying a fixed amount each month for the duration of the agreed period. This offers complete peace of mind knowing that they will eventually own their vehicle at the end of the agreement.
What Coast2Coast Cars Offers
Our team is committed to ensuring that each client has access to the latest car deals. By using our car configurator, we can make sure that they find the car that they really want before allowing us to assist them with their finance needs. We ensure that we operate honestly and efficiently, making the entire process painless and stress-free.
This means that every client can make informed decisions with the help of our professional experts.
So, whether you are looking for a Toyota Yaris, a Toyota RAV4 or the Toyota Prius, we can make sure that we have the right finance deals for you. As experts in the car industry, we have a network of lenders who give us access to the hottest deals and because they change, we make sure we keep our finger on the pulse. What this means is that every client can save money and own the Hyundai vehicle they have been looking for.