How to get a great deal on a new car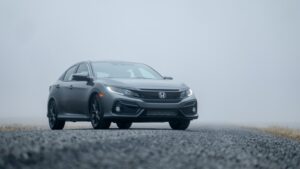 UK Dealer offering new car discounts
At Coast2Coast Cars we pride ourselves on offering new car discounts for all makes and models. We have a full range of new and cheap dealer supplied cars in stock and readily available.
All our discount cars for sale are supplied direct from UK franchised dealerships and our prices are low. We offer free UK delivery from our cheap dealerships direct to your door and can confirm based on your UK postcode. So, for a low price UK dealer supplied car simply use the New Car Quotation area of our website. Remember our entire range of new car discounts for sale come from UK franchised dealers and are NOT imports.
What We Offer
We have a network of UK franchised dealers who offer our customers new cars, with full manufacturers warranties, at discounted prices. The full discount is passed onto you. Once the order has been placed with the dealer you have full contact with that dealer and payment for the vehicle is made direct to them.
UK New Cars
The excitement and idea of purchasing a new car can often become lost because of the frustration you experience when searching for the latest deal. Too often, the deals can be too good to be true but that is not the case when you turn to Coast2Coast Cars.
We believe that choosing your next car should be an experience that you embrace and enjoy, so our aim is to make that happen. With a wealth of brand new cars to
choose from as well as monthly finance deals to explore, we are on hand to guide you through the process. With us, you'll have a seamless experience and one that is simplified from start to finish.
Coast2Coast Cars is a family run business, established in 1999. We have full knowledge of all the brands we offer and can advise you on specific issues concerning the vehicle of your choice. We welcome private and business customers.
We Search the Latest Offers
So, the car industry is full of offers and deals that leave you confused but what you get with us is the latest deals on the market. We work with our network of dealerships and manufacturers to search for the latest deals on a new car. This means that we do all of the leg work. All you need to do is provide us with your car and your budget and we take care of the rest.
The process is streamlined, simple and effective and it's the reason why so many people turn to us to find their next car. Deals can change on a daily basis and that means that we always bring the latest, up-to-date offers out there. However, it always means that you pay the best prices on diesel cars, electric cars and those with petrol engines.
Our team is dedicated to working with you. So, if your needs change, your budgets change, or you feel a deal isn't quite right then we will begin the search again. As a broker, it is our job to work with you to help you find deals that simply work. There is no secret to it, but we do have experience and healthy relationships with our network which means that we can trust them. When we trust them, you can trust us! It's as simple as that.
How we work Once you have chosen or built your car using the New Car Quotation area of our website, or browsed finance offers in the Hot Leasing Deals section, we are just a phone call away to assist you with the purchase of your new vehicle, Monday to Fri-day 09:00 to 17:30 on 01239 851743.
Step by step, we are with you all the way:
You build your car on the website
Fill in your details
You will then get a quote emailed to you
You will then be contacted by one of our handpicked dealers/suppliers
They will quote any finance etc as required
Part exchange can be dealt with directly with our handpicked dealers
No need to haggle over prices
No fuss no fees
Contracts Available
Here at Coast2Coast, whether you are looking for a business or personal lease, there will be offers available to you that will help you find the best lease to fit your requirements.
Our dealers offer a full range of car finance options including Personal Contract Purchase PCP deals, Contract Hire, Hire Purchase and more. Throughout the transaction, we are available to provide help and advice where needed.
Credit brokers will be authorised and regulated by the Financial Conduct Authority, terms and conditions will apply, and all offers will be subject to status. Monthly payments will need to be made on all contracts for the length of the agreement, and the vehicle may need to be returned on final payment depending on the type of contract.