How to get a great deal on a new car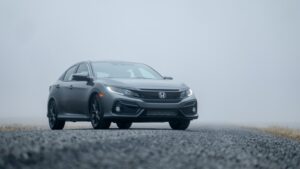 When the time comes to find a new car deal, at Coast2Coast Cars, we make sure that you can always find the hottest deals around. Whether you are looking for PCP deals, the best finance offer or the best new car deals, we make sure we have you covered.
Choosing a new car is a big decision and it's a big purchase or commitment and we want you to get it right. Therefore, we make sure that we work with each client to gain an understanding of their specific needs.
How do we do it?
We don't just find vehicles with the lowest prices because we always aim to go one step further. We look at every element that makes up every new car deal so whether that is finding the best price or the best deposit contribution, we make sure that we cover it all. Purchasing or leasing a new car has to be right and that's not just the looks and feel of the car. It's also about the deal that surrounds the purchasing process and that's where we step in.
We make sure that the monthly payments are right, the terms are right and the finance offer is right where necessary. Our team of dedicated experts scour the market to ensure they cover every corner and that's all helped by the fact that we have healthy relationships with dealers and manufacturers around the country. This allows us to check the latest offers and provide you with deals that matter. Even if you want to consider part exchange, we can take care of that too.
What matters to us is that we work with our clients to ensure they make savings, enabling them to enjoy the process of finding their next vehicle.
How Does it Work?
As experts in the car industry, we make sure that we cover everything when it comes to helping you find your next vehicle. Whether you want a finance offer, a cash purchase price or hire purchase deals, we gain an understanding of your specific needs as this allows us to gain a clear picture of what you want. This is achieved by using our car configurator whereby you inform us of the car you want and the specification you desire.
Once we have received all of the information, we begin reaching out to our expansive network of industry experts to begin looking for the latest deals. They will then respond to us with the deals that fit your specific needs and we then relay them to you. Our experts will discuss the options and help you to identify what you are getting as part of the deal and which one might work better for you.
Whether it's understanding the terms and conditions, the monthly payments or the interest rates, we take a transparent approach that will allow you to make informed decisions.
Why Choose Coast2Coast Cars?
We are highly regarded and take a customer-centric approach to ensure you can find the car you really want. We only rely on trusted partnerships and we are authorised and regulated by the financial conduct authority, which means that you really can trust our approach.
Our expertise is the reason why many people turn to us to find their next new car deal.
We offer deals across a range of manufacturers, enabling you to find a car that is perfect for your needs. We ensure we adopt a friendly and professional approach that sets us apart because we believe that purchasing a car should be a personal experience.
Everything we do is designed to offer satisfaction while making sure that each client has a memorable experience. We are experts and we take pride in the work that we do and that's why we always make sure our service stands out.