Best UK prices on Volkswagen Dealer offering discount Cars for Sale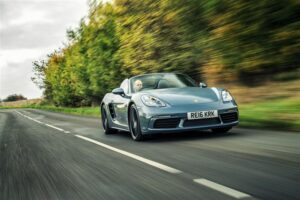 The Volkswagen brand has something for everyone. With a range of models to suit all budgets and all tastes the Volkswagen delivers. With reliability and safety paramount and leading tech included the value for money on a new Volkswagen is there to be seen. From economical hatchbacks to large spacious SUV's and not forgetting the sporty Golf GTE there's a driving experience for everyone.
Coast2Coast Cars works with a vast network of dealers who can offer you huge savings from list price on a new Volkswagen. There's no fee and it's hassle-free, all done online and once you view the final price of the car of your choice then your new car could only be a phone call away.
We cover the entire Volkswagen range and you can select any option, any spec, any extra you desire, you simply build up the car to your requirements and see the final displayed price, often a lot cheaper than the dealer's direct list price. At no point are you under any obligation and there's no fee as well. If you like the final price then your new car could be just a phone call away. Quote online now.
We update our database of offers so you have access to the latest deals. Compare our prices against direct dealers and you can see why we are the UK's number 1 choice for new cars. Simply get an online quote today and view the car of your choice at the price you can afford.