Volvo Deals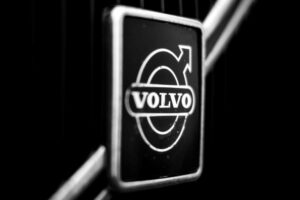 At Coast2Coast Cars, we believe in ensuring that our customers have access to the latest deals on the market. The car market moves at an incredible rate but we are a company that moves with it which means that we know all there is to know about car leasing deals.
If you're looking for a car manufacturer that delivers style, functionality and reliability then we have a variety of Volvo contract hire deals on offer.
Why Volvo Deals?
Volvo is considered to be one of the leading luxury car manufacturers on the market and they are known for outstanding quality which means that they deliver driver satisfaction. Our Volvo leasing deals are designed to give you access to the whole market as we are a broker, not a lender.
Our experts actively scour the market, bringing you the best deals on a daily basis. Every day the deals change but we make sure that we only offer the lowest priced deals. So, whatever your budget might be, we are confident that you will be able to choose from a range of vehicles on offer. Our configurator allows you to choose your perfect car and deal based around your budget. Whether it's the Volvo XC40 or the Volvo V60, we are confident that you won't have to look too far to find the right deal.
We take care of the work involved in finding your next feal and as car leasing is authorised and regulated by the financial conduct authority, you can be sure that our deals are right for you.
Why Choose a Lease Deal?
Car leasing is now becoming the first choice for those who are looking for the newest cars at a price that they can afford. We understand that owners like to change their cars to keep up with the latest developments and models and leasing gives them the freedom to do that. Our lease deals can be taken out over an agreed period which means that they can fit around the requirements of the client. With a range of deposit options and monthly payments, a lease deal is an option that provides flexibility and versatility.
As we are experts in finding the best lease offer around, we make sure that each client can see the benefits of taking one of our lease deals on Volvo cars.
What Makes Coast2Coast Cars The Right Choice?
When it comes to finding your next Volvo lease deal, you need a broker that works hard for you. We have a team of experts who will begin looking for the deal you want once you have chosen your vehicle.
We have a network of dealers and manufacturers that allows us to discover the right deals to match the needs of each client. We provide a clear and concise service that's honest and transparent, ensuring our clients know exactly what they are getting. The Volvo range of cars ensures there is something for everyone and we make sure that can help you take advantage of the best prices and deals out there.
In addition to the discount offered on our quoting system, we can offer the following when taking Volvo Finance.
Volvo S60, V60 & V70 £500
Volvo V40 / V40 Cross Country £750
Volvo XC60 £750
Volvo XC70 £500