What Car Magazine
Coast2Coast Compares to "What Car" magazine on new car prices time after time.
"What Car" magazine is an excellent publication. But would you in all seriousness use it exclusively to buy your new car?
Buying a car can be a tricky business. It doesn't matter if you are looking to buy new or used. There are so many things to look out for, and its very easy to get rooked or misled, and when you don't have the opportunity or possibility to chat to an impartial expert, you can quickly end up buying a pup.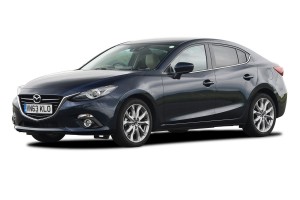 Used car salesmen have been branded in general as being the sort of people to be wary of. Granted, that is not always the case. There are some good ones about too. But many used car outlets now use publications like "What Car" magazine to advertise their cars, and its something to watch out for. What you think looks like a good private deal could easily be a used car business incognito.
What "What Car" are good at
"What Car" magazine does provide some handy information and data on new cars. It is well worth reading to see if they have any features on the specific vehicle you have in mind. But the one thing you have to take into account is that the articles they print are for the general public. When you are searching for a particular car, you need individual, specific advice.
That is why anyone who is thinking about getting a new car should be aware of businesses like us here at Coast2Coast Cars. We are here to help individuals like you to get the very best price deal there is, and we offer this service completely free of charge.
If you want the best possible price – talk to Coast2Coast
A lot of people use magazines like "What Car" thinking that they will get the best possible price. They do offer some good price deals, but here at Coast2Coast cars, we point you in the direction of the best price deals from our network of reputable, franchised, new car dealers across the UK.
Whereas our clients choose us because they know we will lead them to the keenest price offers, they also use us because of our broad, expert knowledge of all the car brands and models we handle. Should you have any queries regarding the car of your choice, we will be only too pleased to answer them.
Our "build your own car" tool
If you are in the market for a new car, we don't just find the best deals. We also offer you the opportunity to peronsally build the exact model car you are looking for, courtesy of our easy to use "Build your new car" tool. You'll find this tool on our website. You can use it to configure your dream car, including, of course, colour options.
Once you've finished designing your new car, We will do the rest. We will contact a number of authorised dealers with your spec, and they will contact you directly with their best quotations. Full warranties and discounts are all passed straight on to you.
New car? – Go through Coast2Coast Cars
"What Car" magazine is a great tool to use if you're looking for a used car, but when it comes down to buying new – Coast2Coast Cars will get you the best price deal for the vehicle of your choice time after time, after time.