What Car? Build Your Own Here
How we could out-rival What Car for the best new car deals
What Car is a well-respected publication. Although it carries a lot of information and facts and figures about various cars, it is intended primarily as a magazine to sell cars, both new and used. They also operate a website.
But if you were in the market for buying a new car, is using What Car the best solution? We don't think so. We are Coast2Coast Cars, and although you might think that we are duty-bound to promote our services above those of our competitors (including What Car), there are plenty of independent car buyers who would agree with us.
Looking for something special?
What Car brand themselves as the foremost destination for no-nonsense, common sense car-buying advice, and indeed if you are looking to buy a standard off-the-shelf car as it were, they do what they say on the tin, to borrow a well-known phrase.
But if you are looking for something special; something that meets your dream of the perfect car and that reflects your personality, you are far better off using the personalised service that we offer new car buyers here.
Your opportunity to specify your dream car
Whereas with a publication like What Car you feel limited to the cars they are focusing on in any given edition, you have the option of specifying the exact details of your ideal car. You do this by making use of the build your new car tool that you''ll find on our website.
This new car configurator goes far beyond just specifying the colour choice available. You can choose from our extensive range of car manufacturers from Audi to Volvo, laying out the car type you prefer, the engine size, the trim, etc.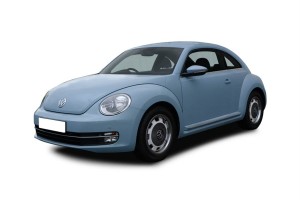 Once you've completed building your dream car in theory, pass your completed specification over to us and let us do our stuff. We will then approach the dealers offering the best discounts for your chosen vehicle. These dealers will then quote you directly, and when you decide to go ahead with your purchase, you communicate directly with the dealer you decide is offering you the best deal.
You are in total control of the process. All we do here at Coat2Coast Cars is to take all the hard work out of locating the right car at the best price.
We are always here to help
Of course, we are always here in the background, so if at any stage of the process you would like some help, we are here for you. We are a family run business. We started trading back in 1999 and in the intervening years have helped literally thousands of clients to find their car Utopias.
We can help you to organise part-exchange for your existing car through your chosen dealer, and we also offer a comprehensive leasing service.
The best new car deals on the web
We offer you a hassle-free deal with no haggling and no fees. Check out our testimonials page on our website and you'll see just how delighted our clients are with the service we provide. We a proud to say that if you want the best deal on the web for your new car after browsing What Car then come speak to us.