What Car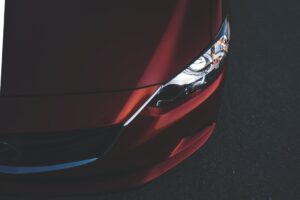 Sure, there are now more options than ever when it comes to purchasing your next car. Whether you are looking for a luxury car, a family car or hot hatches, you can browse online and search through endless deals. Of course, while looking online, you will find that there are well-known brokers and car review websites that appear at the top of search engines.
Instantly, they put their trust in these companies but what service are they actually receiving? When buying a car, it's important to consider that it is a significant purchase and to experience a faceless service is something that you shouldn't be exposed to. After all, you wouldn't purchase a home without meeting people who are part of the process.
Therefore, buying a car should be personal to everyone. If you are spending thousands of pounds on a car, where should you put your trust?
Coast2Coast Cars or WhatCar?
At Coast2Coast Cars, we understand the importance of getting things right when it comes to purchasing your next car.
Despite this, we know that there are competitors out there that we are up against but we think it's important to determine what you get when you choose Coast2Coast Cars and how we can provide a service that sets us apart. If you are still wondering why you should choose us then let us help you.
We Have Real Relationships
What sets us apart is our experience and with this comes the relationships that we have grown and harnessed throughout the years. We have links to dealers and manufacturers that allow us to speak directly with them to ensure that we are getting the right deal.
While WhatCar might be a nationally recognised company, they won't have a hands-on approach with dealers and manufacturers as we do and that's really important when it comes to purchasing your next car.
We Work Closely With Clients
As we are a small business with a big reach, we have the ability to get to know our clients. Whether it's conversing over the phone or by email, we take a personal approach when working with clients.
We aim to discover their requirements by asking questions and learning about their specific needs. We consider this to be important when purchasing a car because there are so many variables involved that it pays to understand them all.
Our Service is First-Class
Using large brokers might seem like a better choice but that isn't always the case. Any client that chooses to take this route won't be able to benefit from personalised service.
They won't get to know their clients in the same way that we do and that's really important when it comes to purchasing a car. We can tailor our service to each client which means that every process is unique.
With our ability to adapt, we can provide a flexible service that is ready to move with the ever-changing needs of our client.
We Always Look for Alternatives
We are not rigid when it comes to the service that we provide. What this means is that even though our clients might have requirements that they provide us, our hands-on approach means that we can also recommend alternatives.
This is not a service that you will get elsewhere but again, this forms part of the personal service that we work hard to offer.
Sometimes, the right deal might not be available but there is always another potential deal ready and waiting and that's why we are always ready to help our clients in any way possible.
Coast2Coast Cars is the Right Choice
So, we believe that when it comes to picking your next car, we believe that turning to us will be the best decision you make.
Our ability to create a tailored service sets us apart and with our wide reach across the network, we will always be able to provide the latest deals.
However, what we consider to be really important is our ability to deliver a personal service and that's what really sets us apart.