How do we compare against Carwow?
When it comes to buying a new car you have many options available to you such as Carwow. The question is which one do you choose? Comparing such companies can take hours and with peoples lives being busy it can get frustrating. This is where we can help. We can offer huge discounts on brand new cars and with our state of the art online car configuration form, you can build the car of your dreams and then sit back and receive offers and the savings you can make.
We work with a network of nationwide suppliers allowing us instant access to all the latest new car deals. This allows us to pass on the savings direct to you. We provide a no-fuss with no fee service and you can build your car online anytime. You have 2 options too, you can buy your new car funding this yourself our with our expert financial help or you can lease your new car also. Simply select the option to suit you. There's plenty of providers of a similar service such as Carwow however we like to think we can offer that personal touch having over 18 years experience and being a family run business.
Compared to other companies we are a family run business of over 18 years, this allows us to offer a personal service.
We have over double the experience in years of other providers such as Carwow.
We also offer hands-on help and advice in financing your car, unlike other competitors who simply offer online guides in the form of articles. We can actually help you arrange finance.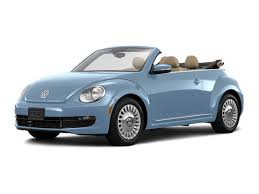 What we have that the competition doesn't is the option to customise and build your car the exact way you want it. Rather than be given a restricted and limited list of vehicles our online car builder allows you total freedom.
We also do not limit the number of offers you receive. Some competitors only send you the first 5 quotes, we send you all the info you need and don't limit the quotes you receive so you can clearly see all the offers on the table.
Established way back in 1999 our professional service means you receive the most up to date advice and offers on new car deals at all times. We are equally at home working with businesses or private customers. Our online car configurator services. So how does carwow work you may ask? Simple; just build your car online, fill in your personal details, remember it's no obligation at all times, you then receive quotes emailed directly to you. You simply choose to either go further in the process or not, there's no obligation at any time.
Unlike other new car discount companies with a high number of staff who are hired purely for office roles our staff have full knowledge of all the brands and makes of vehicles on offer. To work for us you have to have significant working knowledge of the industry already.
Need to part exchange an old vehicle, this can be done directly with the dealer also.
Avoid lengthy haggling over prices. Our team of specialists can also advise on a full range of finance facilities. We offer complete advice from start to finish the entire process making sure you get the right deal to suit you. We simply offer you the best deal on the web for your new car. In all cases, you will be the 1st official registered keeper of the vehicle.
Being one of the oldest new car discount and car leasing companies around we have forged close working relationships with nationwide car dealers. This allows us preferential treatment when obtaining discounts and sale prices of your new car.
Contact us anytime to discuss your car requirements be it a private or business customer purchase and remember we offer a complete no-obligation service at all times. So compared to other companies like Carwow we offer a leasing option as well giving you more finance options when obtaining a new car deal. View our popular offers and deals online now on almost every new make and model of car. Or simply build your ideal car yourself and receive quotes and savings advice. Contact us now and see how we can help you save thousands today.