Seat finance UK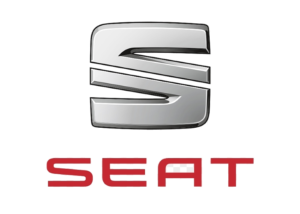 If you are looking to purchase a new car then you might want to consider Seat. Their distinctive styling and presence on the road make them a highly desirable car and that's why many people choose to drive a Seat. Whether you are looking for a small run around that's suitable for driving around town, something that's perfect for the family or a hatchback that's designed around performance, you can be sure that Seat covers it all.
The Spanish car manufacturer is known for its reliability but also the way in which it blends sleek design and styling together too. Therefore, opting to choose a Seat as your next vehicle will be one of the best decisions you make. At Coast2Coast cars, we have provided many clients with deals that have allowed them to purchase their desired Seat car. As a result, we are confident that we have something that is the perfect fit for you.
What Makes Seat Deals So Unique?
The Seat car leasing deals that we offer are all unique. This is because we have exclusive access to deals from around the country as we are a broker, not a lender. What this means is that we make sure your needs become a priority because we can help you to find your next care. As we are authorised and regulated, you can be sure that every Seat deal we provide is genuine and that can make sure you are making the right choice from our contract hire deals.
Every Seat lease deal that we provide is designed to fit the needs of each client. Using our configurator, you can choose from cars such as the Seat Ateca, the Seat Tarraco or the Cupra Leon, all of which are designed to fit the specific needs of drivers. Whether you are looking for a large family car or something that benefits from more power, our Seat deals can make sure you find the car you are looking for. We scour the whole of the market in search of the best deals around and this means that we never cut corners.
Our network of dealers and manufacturers ensures that we are always on top of the latest deals out there. So, whether you want a Seat Ibiza or one of the other many vehicles they have on offer, we can find a deal for you. You don't have to break the bank to own a new Seat car and that is because we are sure that we can find a lease deal that works for you.
Why Seat Cars are Worth Considering
Seat cars perfectly straddle that gap between luxury cars and low-end cars, giving drivers the chance to own cars that offer everything they have been looking for. They are hugely reliable which is always one of the main priorities for drivers and their running costs are extremely low, giving drives care-free motoring. Despite this, their latest models have a stunningly beautiful design that turns heads and that has enabled Seat to take their brand to a new level.
The design is modern and sleek while the interiors provide a space that is both comfortable for drivers and passengers alike. Their vehicles come with a lot of tech as standard which means you can avoid paying more for extras that other manufacturers charge for. The great thing about Seat is that they really do offer something for everyone.
Their small Seat Ibiza is ideal for those who prefer a smaller car while Leon is a mid-range car that's ideal for families but also suited to those who prefer a large hatchback and more power. For a car that's ideal for large families, the Tarraco is going to tick every box with its seven seats and large boot space. So, it's clear to see that Seat have everything covered when it comes to making sure they cover all areas of the market.
How Coast2Coast Can Take Care of You
At Coast2Coast Cars, we are dedicated to ensuring we provide a complete service from start to finish. We understand how important it is to make the right decision when purchasing or leasing your next car and that's why we make sure we cover the whole of the market and bring you the best deals currently out there.
We never sit still so come to us tomorrow and you''ll receive a different deal than today because we constantly check the latest deals. Our goal is to make sure that every client can make savings on their next car. We find deals based on your deposit, your payment period and your budget, ensuring we return deals that work for you.
Our team of experts are always working closely with our clients so once you turn to us, you're always in good hands. They are skilled and knowledgeable individuals which means that they understand the car market and how to find you the best deal. So, when it comes to finding your next car, we are confident that you can turn to us to help you find that next car that has everything you have ever wanted.