Best UK prices on Kia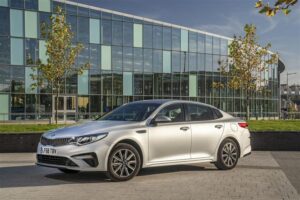 Kia was founded in 1944 in Korea. It is South Korea's second-largest automobile manufacturer following the Hyundai Motor Company. According to Kia Motors, the name "Kia" derives from the Sino-Korean characters "ki" and "a" ( which stands for East Asia); it is roughly translated as "Rising from the East. It's only been in recent times since 1986 that they started to take car manufacturing seriously. Kia boasts an impressive range of models, from compact city cars to practical and sporty SUV's. It goes without saying that value for money and low prices do not mean a compromise on value, reliability and safety with Kia often coming out on top in all tests.
Coast2Coast Cars can locate you the Kia car of your choice at a reduced price thanks to our working relationship with the many Kia stockists UK wide. This allows us to find you the best offers as soon as they become live-saving you large amounts when purchasing your new Kia.
Kia is also building a reputation for excellent aftercare and warranties adding further proof to the increasing reputation of the Kia brand. In fact Kia, as it stands, is the 5th biggest car manufacturer in the world with over 500,000 cars sold in the UK alone since 1991. Kia continues to push the boundaries in value for money motoring bringing new and unique ranges to the car market offering affordable new cars to the masses.
Kia finance is also an option and we can advise on this also subject to status. Find out how much you could save with just 2 minutes of your time by filling in the car building form online and allowing us to search for the exact model you require. There's no cost for this and no obligation any point.