Mini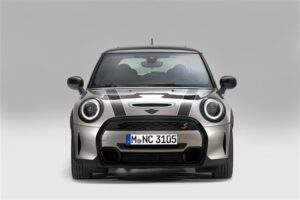 The Mini has come a long way 1959 when it was first put into production. Considered to be a British icon of the 1960s Mini has of late enjoyed a dramatic comeback. Now available in a wide variety of shapes and sizes to suit all lifestyles, of tastes and budgets the Mini has something to offer everyone. From two-door to 5 door versions and even a convertible. The new Mini Countryman and Paceman takes the Mini range to new heights. Each of these models comes in a variety of options in terms of spec, colour, engine choice and limited editions.
Coast2Coast Cars worked directly with Mini franchise owners which enables us to continuously search new offers and deals which we can pass on to our customers. Our service is free of charge and you are under no obligation to purchase the car at any point. As with all franchises, finance options are available and can be discussed before purchase subject to status. To see how much you could save instead of using the dealer directly to fill in the online quote form today which allows you to choose every option on your new car and then we do the rest.
Should you wish to go ahead with the purchase of your new car the dealer will contact you directly to discuss all purchase options, go over your quote in person and also discuss any finance option available to you should you wish to go down that route. Save time and money simply by using our quick two-minute form today and see how much you could save when compared against the list price of your new Mini.